Turok 2: Seeds of Evil releases on Nintendo Switch next month
Far from extinct.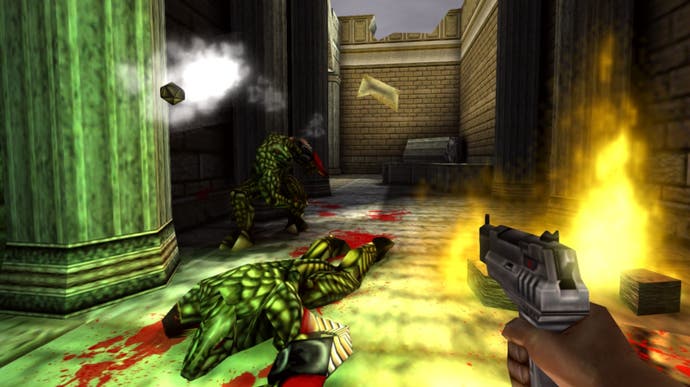 Following in the steps of the first Turok which released on Switch earlier this year, Nightdive Studios has announced the Turok 2: Seeds of Evil remaster is coming to the platform on 9th August.
Taking place after the events of the first game, here's what you can expect from the sequel:
"Having defeated the Campaigner, Turok throws the Chronocepter into a waiting volcano to destroy it. Unfortunately the blast awakens an even deadlier force - The Primagen. Once again a Turok is tasked with restoring peace to the land and stopping the Primagen from merging Earth with the nether world."
The Turok series is proving popular recently, with a cutesy 2D shooter called Turok: Escape from the Lost Valley releasing last week as well.
Having been around for over 20 years (Turok first released in 1997), its continued releases are a testament to how much fans dig this classic dino hunting series - there's no bones about it.