N64 dino hunter Turok returning as a cute 2D game
Smaller scale.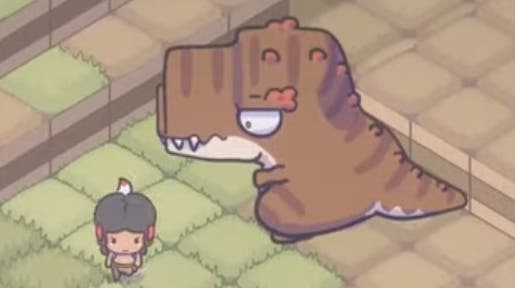 Gritty dinosaur slaughter series Turok is getting a new entry - a cute 2D shooter called Turok: Escape from the Lost Valley.
Instead of shotgunning out meaty chunks of dino steak from your reptilian foe's face, Pillow Pig Games' version has you engage in light platforming while you fire upon cute T-Rexes with a bow and arrow.
Clearly, this is a very different take on the Turok franchise from what we're used to, and it is born out of something called the Universal Gamedev Challenge.
Back in May, the movie-making rights holder challenged indie teams to make games out of properties they own. Finalists included offbeat takes on franchises such as Back to the Future, Battlestar Galactica and Voltron.
Last night, entries for Turok: Escape from the Lost Valley and puzzle strategy game Voltron: Cubes of Olkarion popped up on Steam (spotted by ResetEra) with 25th July release dates, published under the new Universal Studios Interactive Entertainment label.
The original Turok launched for N64 back in 1997 to a raptor-us reception, and a string of sequels quickly followed. The series was then rebooted in 2008 - but this new version struggled, and a further sequel was canned. Perhaps Turok: Escape from the Lost Valley will bring Turok back from extinction?