A revived and reworked Turok 2 is coming
But no release window, yet.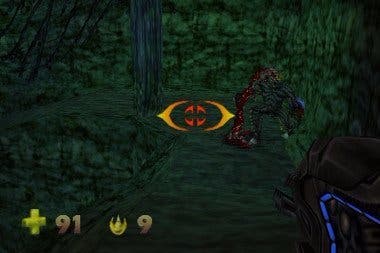 A revived Turok 2 is still in the works, despite radio silence from the developers.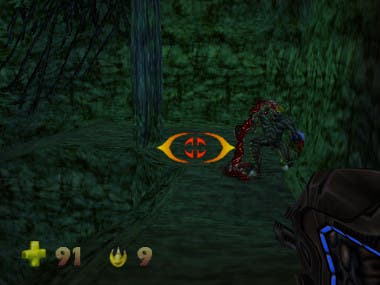 Turok 2: Seeds of Evil was a first-person shooter first released for the Nintendo 64 in 1998.
US developer Night Dive Studios, which previously worked on restoring System Shock 2, bought the rights to the dinosaur shooter series and has already released a reworked Turok 1. Now, it's reminded fans that its fixing up the sequel.
"Turok 2 is coming!" reads a post on the Turok Steam page.
"So as many of you may have guessed, working on the rights to these classic titles can be tricky and sometimes contractual obligations prevents the transparency we've enjoyed on some of our other titles which is why updates have been mysteriously absent.
"We're well aware of the demand for Turok 2 and it is still in development... in fact we started development just shortly after the launch of the first Turok. Turok 2 is a bigger game, more enemies, more weapons, more locations and most importantly... Turok 2 had Multiplayer.
"In our quest to bring you the most authentic experience at the highest quality level available we've decided to give Turok 2 the love it deserves and release the game 'when it's done' which is why all we've been able to say is this:
"Turok 2 is coming!"
While Night Dive Studios has yet to commit to a release window for Turok 2, it's good to know it's still working on the game. After a lengthy radio silence, some had feared the worst.
In reviving Turok 1, Night Dive added support for high resolutions and widescreen, modern graphics effects and Steam achievements. No doubt Turok 2 will enjoy a similar treatment.
Finding it hard to remember what Turok was all about? To refresh your memory, here's a speedrun of the N64 version of Turok 2.