Trials Fusion's online multiplayer is available now
Fire in the Deep DLC due next week.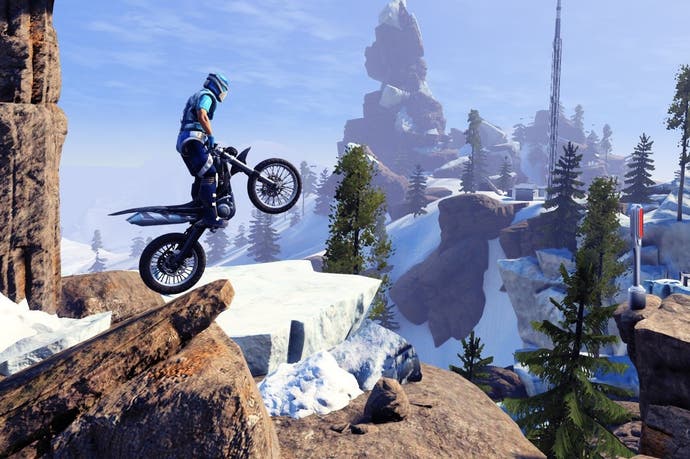 Trials Fusion has finally added online multiplayer to all platforms as part of a free update, publisher Ubisoft has announced.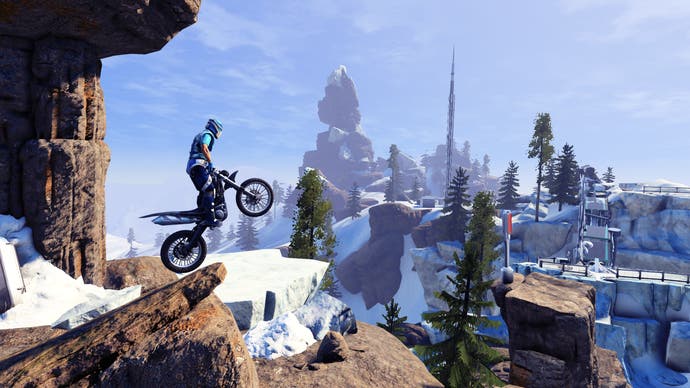 This long awaited update arrives nine months after Trials Fusion's April 2014 launch and adds three eight-player modes to the popular 2.5D physics-based racer.
Online X-Supercross mode pits players against each other across three tracks where they must compete for a high score; Private Game mode lets players select which tracks they want to race on and alter various parameters like gravity; and Private Game with Spectator is a watching mode where you invite folks into a race of your choosing then broadcast it on streaming platforms.
There will also be a global leaderboard for Online X-Supercross times and record holders.
On 27th January Trials Fusion will receive its fourth DLC pack, Fire in the Deep. The largest add-on yet, Fire in the Deep will bring 11 new tracks, five new Achievements/Trophies, 27 new track challenges and dozens of new editor objects. It will cost £3.99 and is already included in a Season Pass, which you can still buy for £15.99.
Two more content packs are due by March. To date, Trials Fusion has sold upwards of one million copies. Plus Eurogamer's former editor Tom Bramwell liked it a lot.