Transformers: Fall of Cybertron gets a surprise PS4 and Xbox One release in Australia
Suggesting an imminent EU launch.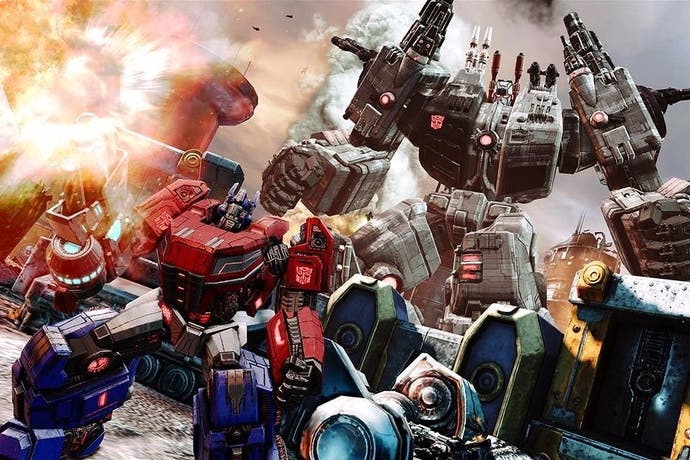 Transformers: Fall of Cybertron has appeared on PS4 and Xbox One via the PSN Store and Xbox Marketplace in Australia, suggesting an EU release won't be far behind.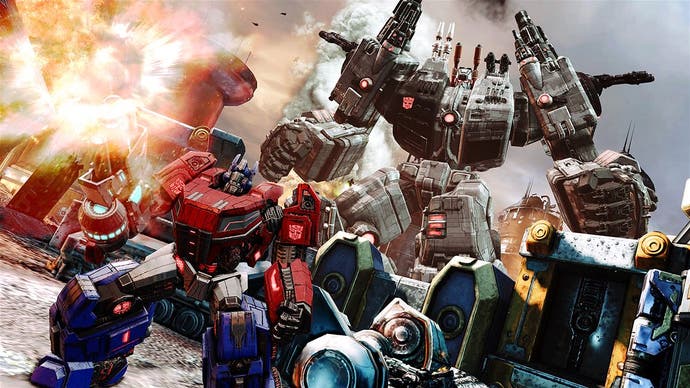 As spotted by Twitter users lifelower and Sora96, the port of High Moon Studios' 2012 licensed game was handled by FunLabs, who previously ported Prototype to modern consoles.
Popping up with no official announcement is definitely a surprise, though it's not the first time murmurs of Transformers: Fall of Cybertron coming to contemporary consoles were heard as the game was spotted on a Taiwanese ratings board for current-gen consoles back in June.
No mention is made of any new features in this release, so it's unclear if it's a remaster or a straight port. Given the lack of fanfare, my money's on the latter.
That's not inherently a bad thing though, as Transformers: Fall of Cybertron was fairly well-received. Eurogamer contributor Alec Meer called it "a good-hearted festival of a game about talking robots shooting and smashing each other" in his Transformers: Fall of Cybertron review.
In related news, today marks the 30th anniversary of The Transformers: The Movie. That explains Fall of Cybertron's surprise release.