UK chart: Sleeping Dogs denies Darksiders 2
But sales up on first Darksiders' launch week.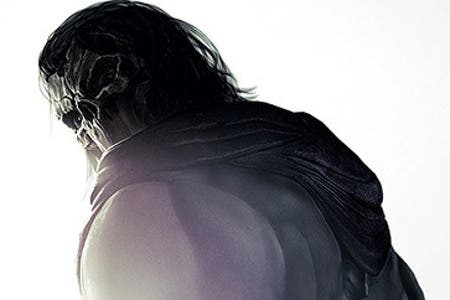 Pork bun-munching Hong Kong adventure Sleeping Dogs has seen off THQ challenger Darksiders 2 to remain top of the UK all-format chart.
Darksiders 2 launched last Tuesday, ensuring an extra three days of sales before the usual Friday releases. It wasn't enough.
Still, it beat the opening week sales of the first Darksiders game by 80 per cent - although that launched on a Friday.
How did last week's other releases fare? Eurogamer 8/10 awardee Transformers: Fall of Cybertron arrived in fifth place.
Dark Souls: Prepare to Die on PC did not survive the chart's top 40 at all, although digital download sales aren't counted by sales company Chart-Track.
New Super Mario Bros. 2, last week's number two, slipped just one place to third. Sega's London 2012 Olympics tie-in was fourth.
The full chart lies below.
| This Week | Last Week | Title | Platform(s) |
| --- | --- | --- | --- |
| 1 | 1 | Sleeping Dogs | PC, PS3, Xbox 360 |
| 2 | New entry | Darksiders 2 | PC, PS3, Xbox 360 |
| 3 | 2 | New Super Mario Bros. 2 | 3DS |
| 4 | 3 | London 2012: The Official Video Game | PC, PS3, Xbox 360 |
| 5 | New entry | Transformers: Fall of Cybertron | PC, PS3, Xbox 360 |
| 6 | 4 | Lego Batman 2: DC Super Heroes | DS, PC, PS2, PS3, PSP, Wii, Xbox 360 |
| 7 | 8 | Ghost Recon: Future Soldier | PC, PS3, Xbox 360 |
| 8 | 5 | Mario & Sonic: London 2012 Olympic Games | Wii |
| 9 | 6 | Batman: Arkham City | PS3, Xbox 360 |
| 10 | 10 | Lego Harry Potter: Years 5-7 | PS3, Wii, Xbox 360 |
| 11 | 7 | The Amazing Spider-Man | 3DS, DS, PC, PS3, Wii, Xbox 360. |
| 12 | 12 | FIFA 12 | PS3, Xbox 360 |
| 13 | 7 | Battlefield 3 | PC, PS3, Xbox 360 |
| 14 | 9 | Dead Island: GOTY Edition | PC, Xbox 360, Xbox 360 |
| 15 | 11 | The Elder Scrolls 5: Skyrim | PC, PS3, Xbox 360 |
| 16 | 15 | Call of Duty: Black Ops | PC, PS3, Wii, Xbox 360 |
| 17 | 34 | Call of Duty: Modern Warfare 3 | DS, PC, PS3, Wii, Xbox 360 |
| 18 | 21 | Saints Row: The Third | PS3, Xbox 360 |
| 19 | 14 | Mario Kart 7 | 3DS |
| 20 | 16 | Skylanders: Spyro's Adventure | 3DS, PS3, Wii, Xbox 360 |
| 21 | 19 | Grand Theft Auto Episodes - Liberty City | PS3, Xbox 360 |
| 22 | 20 | Sonic Generations | 3DS, PS3, Xbox 360 |
| 23 | 17 | Assassin's Creed: Revelations | PC, PS3, Xbox 360 |
| 24 | 28 | WWE '12 | PS3, Xbox 360 |
| 25 | 26 | Lego Harry Potter: Years 1-4 | PS3, Wii, Xbox 360 |
| 26 | 25 | Rayman Origins | PS3, Wii, Xbox 360 |
| 27 | 22 | Moshi Monsters: Moshling Zoo | DS |
| 28 | 29 | Grand Theft Auto 4 | PC, PS3, Xbox 360 |
| 29 | 32 | Forza 4 | Xbox 360 |
| 30 | 31 | The Sims 3 | PC, PS3, Xbox 360 |
| 31 | 30 | Sniper: Ghost Warrior | DS, PS3, Xbox 360 |
| 32 | 18 | Super Mario 3D Land | 3DS |
| 33 | 39 | Brave | DS, PS3, Wii, Xbox 360 |
| 34 | Re-entry | FIFA Street | PC, Xbox 360 |
| 35 | Re-entry | Football Manager 2012 | PS3, Xbox 360 |
| 36 | 23 | Lego Pirates of the Caribbean | DS, 3DS, PS3, Wii, Xbox 360 |
| 37 | 27 | Skate 3 | PS3, Xbox 360 |
| 38 | 37 | Need for Speed: The Run | 3DS, PC, PS3, Wii, Xbox 360 |
| 39 | Re-entry | Sniper Elite V2 | PS3, Xbox 360 |
| 40 | Re-entry | Prototype 2 | PS3, Xbox 360 |