Transformers: Fall of Cybertron enlists Metroplex
Primed for battle.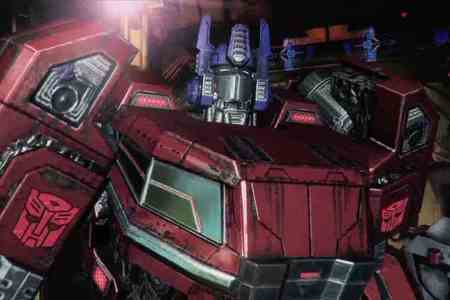 Things are looking bad for the Autobots in Activision's upcoming Transformers: Fall of Cybertron.
A new trailer sees Optimus Prime calling in hulking city-sized 'bot Metroplex to try and turn the tide of the war.
He's useful for stamping on Decepticons, roaring at Dinobots and swatting away any Insecticons in reach.
There's also some lovely voice work from the delicious vocal cords of Optimus Prime actor Peter Cullen.
Transformers: Fall of Cybertron arrives for PC, PlayStation 3 and Xbox 360 in the UK on 31st August. [Edit: Since we wrote this story, the release has been brought forward to the 24th.]