Transformers: Fall of Cybertron has TV series voice actors
And Nolan North.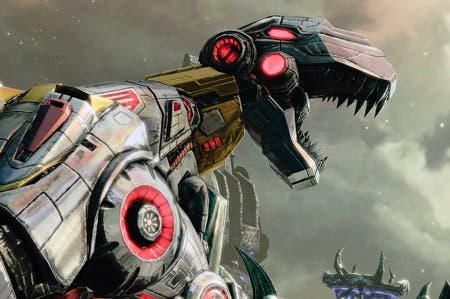 Transformers voice actors from the original animated TV series will star in Transformers: Fall of Cybertron, publisher Activision has announced.
Fan-favourites Peter Cullen (Optimus Prime) and Greg Berger (Grimlock) will lend their vocal talents to the game, which sees players fighting to control Cybertron, the Autobots' homeworld.
Ubiquitous video game name Nolan North is also on board, voicing Bruticus, Cliffjumper and Brawl.
Also on the cast list is Troy Baker (BioShock Infinite star Booker DeWitt), Fred Tatasciore (Bane in Arkham City, Saren in Mass Effect), Steve Blum (Jack Cayman in MadWorld, Grayson Hunt in Bulletstorm) and Isaac Singleton (Sagat in Street Fighter X Tekken).
"There is no mistaking the voices of Optimus Prime and Grimlock, and we are so happy that fans will get to experience a game featuring the distinctive voices of many of the most iconic and popular Transformers characters," Hasbro marketing exec Mark Blecher said.
Transformers: Fall of Cybertron arrives on PC, PlayStation 3 and Xbox 360 on 31st August.