Total War: Warhammer dev backtracks over controversial Chaos Warriors DLC
Will now be free for the first week.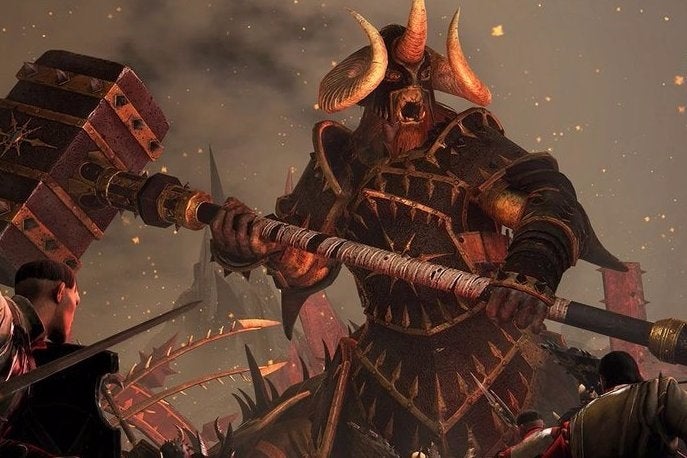 The Chaos Warriors DLC, which allows players to control the Chaos race in Total War: Warhammer, will now be free to everyone that purchases the game within the first seven days.
The DLC was originally planned as a pre-order incentive, something that upset Total War fans who were disappointed to find that such a major part of the game was being used to encourage them to purchase the game ahead of launch.
The announcement trailer currently stands at almost 50,000 dislikes.
"The Chaos Warriors have proven to be hugely popular" said Creative Director, Mike Simpson. "By extending the deadline for getting them for free by a week, we can ensure loyal fans who don't feel like pre-ordering don't miss out, while still rewarding early adopters whose support is really valuable to us."
Total War: Warhammer is out on the 24th May, with the Chaos Warriors DLC being free until 18:00 BST on the 31st May.
Anyway, are the Chaos Warriors even fun to play? After all this drama, they bloody well better be. To accompany the announcement, Creative Assembly has released a let's play video, showcasing a battle from the perspective of a Chaos army. You can watch that below.