Tomb Raider dev making Soul Reaver reboot - rumour
God of War designer on board?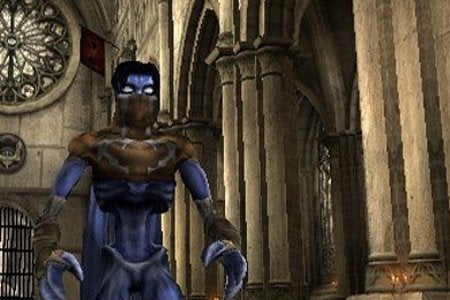 Crystal Dynamics, the developer behind the new Tomb Raider game, is making a Soul Reaver reboot, according to a new report.
VG247 described the game as a "full reworking", with a new art direction.
Cult classic 1999 PSone game Soul Reaver was the sequel to vampire adventure Blood Omen: Legacy of Kain. It was written and directed by Amy Hennig, who would go on to helm the Uncharted series at Naughty Dog.
Soul Reaver stood out for being dark, gothic and atmospheric. But it was the ability to step into the spirit world, and thus change the environment, that ensured lasting appeal.
The Legacy of Kain series has been dormant in terms of new releases since 2003 multiplatform game Legacy of Kain: Defiance. Soul Reaver, though, was recently reissued on PlayStation Network.
Last year IP holder Square Enix reportedly surveyed gamers on various names for a potential Legacy of Kain game.
The four names put forward were Obsidian Blood, Obsidian Sun, Dead Sun, and Revenant, either standalone or tagged with names previously used in the series.
Earlier this month Cory Barlog, who was writer/director for God of War 2, creative director on Chains of Olympus and story creator for Ghost of Sparta, joined Crystal Dynamics.
Barlog joined to help the studio with the in-development Tomb Raider reboot, due out some time this year, and a "yet to be announced new title".
The Soul Reaver reboot?