Ex-God of War director joins Tomb Raider developer
UPDATE: Just Cause dev Avalanche responds.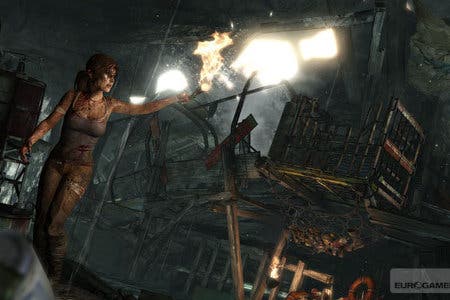 UPDATE: Just Cause developer Avalanche Studios, which was thought to be working with Cory Barlog on a Mad Max game, has told Eurogamer that its unannounced projects are coming along well.
This morning's announcement of Barlog's arrival at Tomb Raider developer Crystal Dynamics sparked questions over the future of the Mad Max game.
"I didn't know that he'd joined CD until I read it in the press," Avalanche founder Christofer Sundberg told Eurogamer.
"He's an awesome Game Director and I'm happy that he found a good team and project to direct.
"I can't comment on our project, but all I can say is that the projects we've been working on for the last two years and the one we recently started up in NY are sailing along like never before."
ORIGINAL STORY: One of the brains behind the God of War series has joined the developer behind the Tomb Raider games.
Cory Barlog, who was writer/director for God of War 2, creative director on Chains of Olympus and story creator for Ghost of Sparta, has joined the Square Enix-owned developer Crystal Dynamics, GamesIndustry.biz has revealed.
Barlog will help the studio with the in-development Tomb Raider reboot, due out some time this year, and a "yet to be announced new title".
Barlog was thought to be working on an action game based on the upcoming flick Mad Max 4: Fury Road with Just Cause developer Avalanche Studios.
"Crystal has pulled together some of the best teams in the industry to deliver against upcoming projects and future IP," said Darrell Gallagher, head of studio.
"Cory's heritage in building industry defining action adventure titles, together with our focus on delivering quality character driven blockbuster entertainment makes Cory a tremendously exciting addition to the team."