Titan Souls gets an April release date
Bastion, Shovel Knight and more dated for PSN.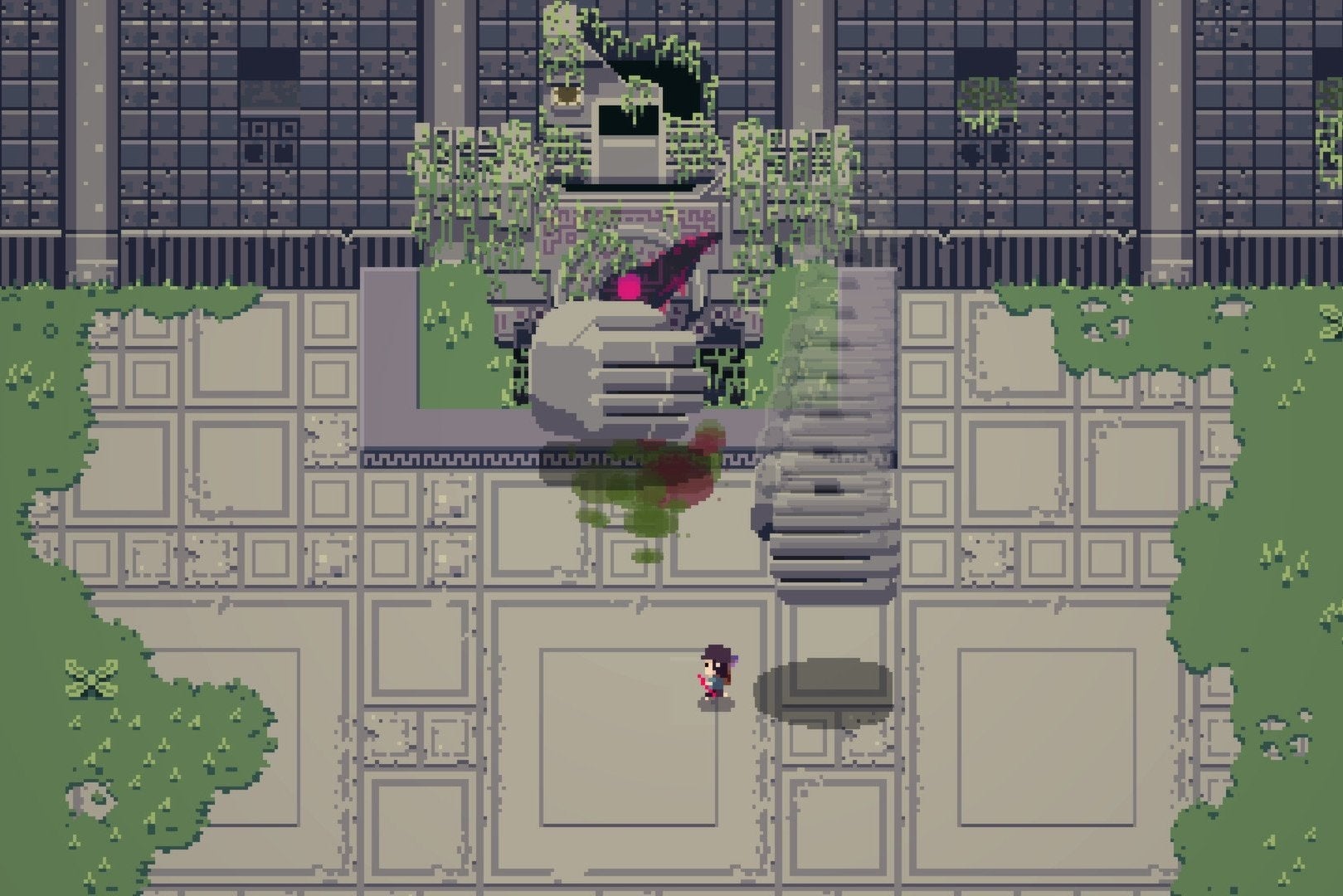 Titan Souls, a game I once described as "a minimalist Shadow of the Colossus meets Dark Souls," is coming to PS4 and Vita in Europe on 15th April, publisher Devolver has confirmed to Eurogamer.
Steam users and North American PlayStation players will receive it a day earlier on 14th April.
Developed by Chroma designer Mark Foster and his colleagues at Acid Nerve, Titan Souls tasks players with slaying 20 giants in an otherwise uninhabited wasteland. You get one hit point and one arrow. Good luck!
Initially developed as part of a Ludum Dare game jam, Titan Souls quickly became a hit to the point where the developer knew it had to expand the game into a fully-fledged commercial product.
Our Martin Robinson took a look at it last year. "In the 20 minutes I spent playing Titan Souls I failed to kill a single titan, though that didn't matter one jot," he wrote in his glowing Titan Souls preview. "This is one of those games where you learn to enjoy your many deaths. And it's one of those games where teetering on the brink between survival and oblivion has been elevated to an art."
Check out Titan Souls in action in Devolver's Let's Play Poorly video detailing 80 minutes of the beta.
Elsewhere, the US PlayStation Blog noted some other impending release dates across the pond. Ostensibly these will be followed by European releases the following day, but we have yet to confirm that with each one (though we have confirmed Hotline Miami 2 and Axiom Verge). So, without further ado, here's the US release dates for PlayStation's Spring Fever promotion:
Helldivers (PS4 / PS3 / PS Vita), $19.99. 3rd March.
Hotline Miami 2: Wrong Number (PS4 / PS3 / PS Vita), $14.99. 10th March.
Jamestown+ (PS4), $11.99. 17th March.
Metal Slug 3 (PS4 / PS3 / PS Vita), $14.99. 24th March.
Axiom Verge (PS4), $19.99. 31st March.
Bastion (PS4), $14.99. 7th April.
Titan Souls (PS4 / PS Vita), $9.99. 14th April.
Shovel Knight (PS4 / PS3 / PS Vita), $14.99. 21st April.
All titles will be 10 per cent off during their launch week for PlayStation Plus subscribers.