Day of the Tentacle Remastered is now free on PlayStation Plus
Along with The Swindle, Titan Souls, and This War of Mine.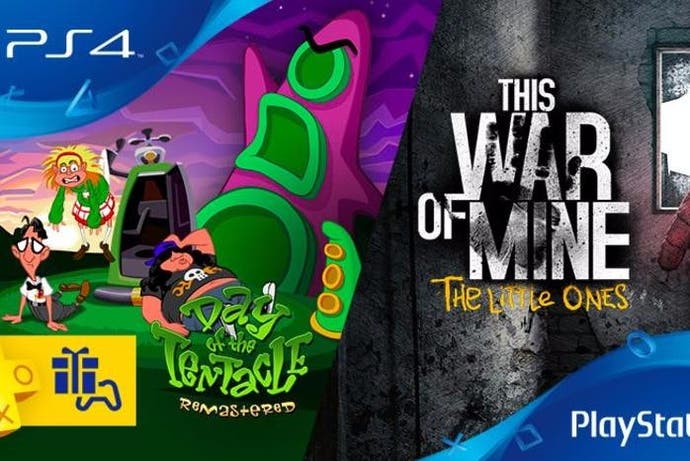 January's PlayStation Plus freebies, the Instant Game Collection, has been released and it includes Day of the Tentacle Remastered.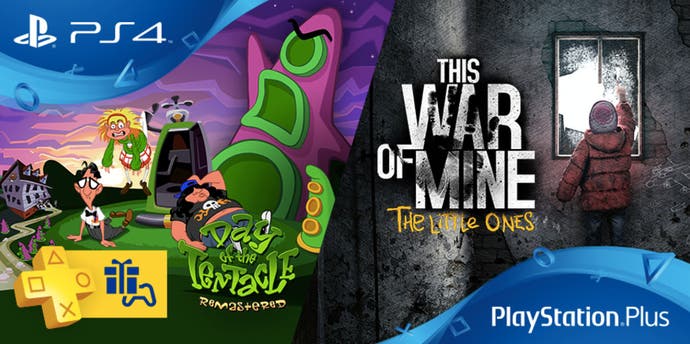 Between now and 7th February, you can snag the HD remake of Tim Schafer's classic time-traveling point-and-click adventure game on PS4 and Vita.
"Now or maybe even two hundred years in the tentacle future, it'll still be a fine answer if you ever find yourself asked what's the best adventure game of all time," said Eurogamer contributor Richard Cobbett in his glowing Day of the Tentacle Remastered review.
Other free PS4 games included this month that we recommended include grim strategy affair This War of Mine: The Little Ones, and procedurally-generated stealth game The Swindle (which is also available on Vita and PS3).
We also liked minimalist action/adventure Titan Souls (PS4, Vita), which combines Shadow of the Colossus' boss-only barren open world with oldschool Zelda's top-down perspective and simple control scheme.
Elsewhere included in the Instant Game Collection is match-three puzzle game Azkend 2: The World Beneath (PS4, Vita) and the PS3 isometric racing game Blazerush.