This third-party Wii U GameCube controller adapter works with PC, too
Supports Super Smash Bros. and Dolphin emulator.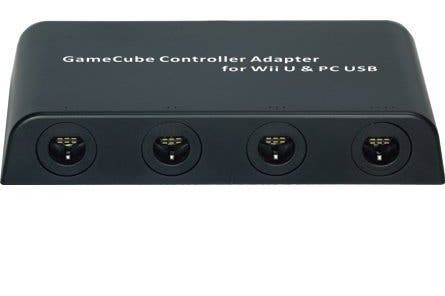 Nintendo's official Wii U GameCube controller adapter is in limited supply and proper expensive following the recent release of the new Super Smash Bros. game. So, there's big demand for a cheaper alternative.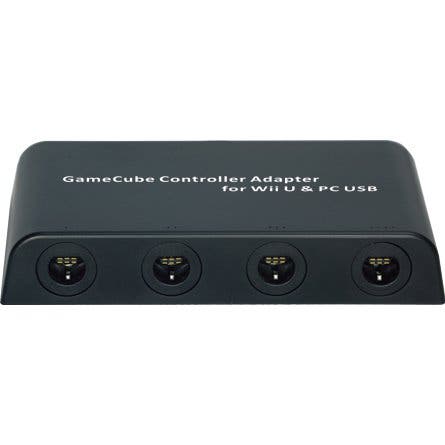 Enter the universal GameCube controller adapter for Wii U and PC, from Chinese manufacturer Mayflash.
Yesterday we received an alert about the adapter from import online shop Play-Asia.com, where it's on sale for just over £13 (you'll need to fork out at least £6 for shipping). But the listing came with a warning that the product wasn't actually in stock.
A Play-Asia representative told us that due to "huge requests" for the product, the first "not-yet allocated stock" is due to arrive on 2nd February. Until then, the adapter is reserved for those who have already ordered it.
The interesting thing about Mayflash's adapter is that it includes a switch for Wii U or PC mode, and thus supports the GameCube and Wii emulator Dolphin via USB.
As for Nintendo's official Wii U GameCube adapter, which should cost £17.99, it's marked as sold out on Nintendo's online store, with an estimated delivery date of March 2015.
The official adapter is available to buy, however, but with a huge mark-up no doubt sparked by growing demand and limited availability. Amazon.co.uk has nine in stock for a whopping £74.99 a pop. The official Super Smash Bros. plus Wii U GameCube adapter bundle is available on Amazon.co.uk, too - for a cool £105.90.
If you've seen it on sale for anything close to the £18 face value, let us know where in the comments.