Super Smash Bros. tournament enlists help of therapy dogs to combat performance anxiety
Animal crossing.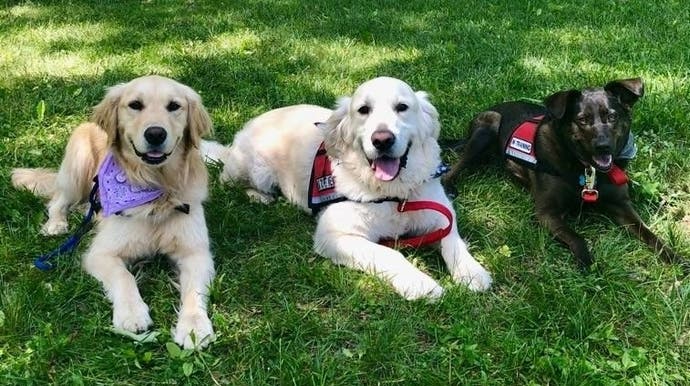 The people behind a big Super Smash Bros. tournament have drafted in therapy dogs to help players deal with performance anxiety.
The Big House, a long-running and major Super Smash Bros. event held in Detroit, will have five therapy dogs on-hand to help players before and after matches.
Laura Rall, a student at the University of Michigan working on a masters in social work who also volunteers at The Big House, came up with the idea. She told Eurogamer she has personally experienced the benefits of therapy animals in the past.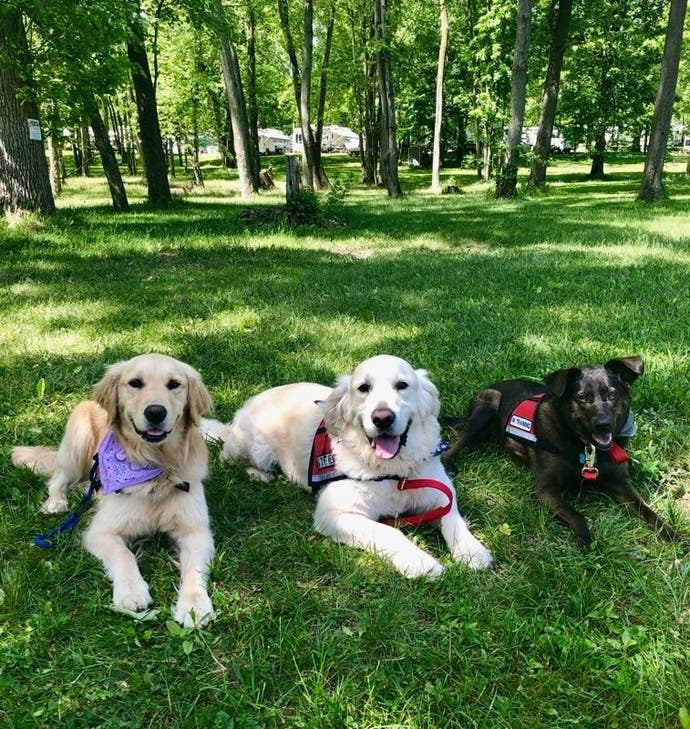 "A few months back I was discussing with a friend who competitively plays Melee about performance anxiety and I jokingly mentioned therapy dogs coming to tournaments, since the friend loved dogs," she said.
"The thought stuck with me and when I suggested it to Robin (Harn, tournament organiser), he loved it as well. After that, I started to get the ball rolling on making this happen."
Rall enlisted the help of Go Team Therapy Dogs Detroit, which has worked the event venue, Cobo Hall, before.
"When I described why I thought therapy dogs would be beneficial, they were very into it and volunteers signed up immediately!" Rall said.
"I'm not positive if this is their first fighting game tournament, but I think it's likely."
Rall said she hoped the players will make use of the therapy dogs throughout the tournament, and expects they'll have a positive impact.
"I think at these national tournaments a lot of competitors can have performance anxiety, so the dogs could help relieve some of that stress and pressure beforehand," she said.
"I've also witnessed the heartbreak and frustration players can have after losing, and I think hanging with a dog could be very beneficial to de-stress in a healthy way."
Rall hasn't worked out all of the details yet - the tournament doesn't run until early October - but mentioned "celebratory petting-sessions" and the potential for the dogs to assist in non-competition related matters, such as attendees dealing with issues outside of the tournament or those with crowd or social anxiety.
Feedback so far has been positive, although there are some questions left to answer. For example, some people may be allergic to dogs, or have a phobia of dogs. Rall is currently working with Go Team Therapy Dogs to come up with solutions.
"All of the dogs do have their proper vaccinations and paperwork (and their handlers will have the paperwork on hand at the tournament) and have gone through extensive training to be a qualified therapy dog," Rall said.
"However, as someone who personally is allergic to dogs, I understand the worry and the physical and mental health of attendees takes a priority, so we are working hard on coming up with a solution (such as the dogs being confined to a specific area) to accommodate this need."