This Sunkissed Vibes OPI Xbox Wireless Controller is perfect for summer gaming and it has £5 off at Amazon
Give your gaming gear a summer glow up.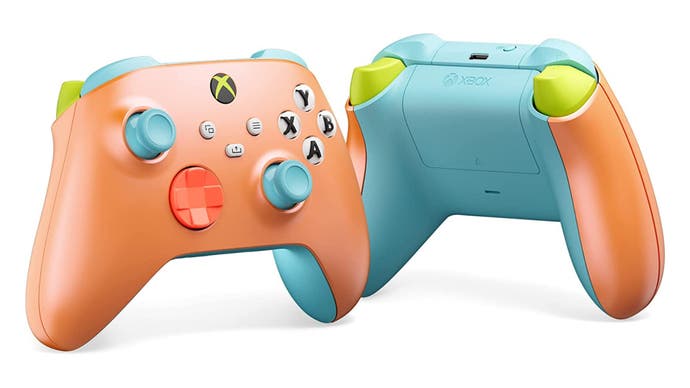 Xbox controllers are available in so many colour variations these days, it can be hard to decide which one to buy. Whether you own an Xbox Series X/S, Xbox One or game on PC, Microsoft's latest addition might be the summer glow up your gaming set-up needs.
The company has partnered with OPI, a nail polish brand known for their vibrant shades, to bring you this fun Sunkissed Vibes Special Edition Wireless Xbox Controller.
Now, you of course do not need to be a nail polish expert to own or even just appreciate this controller's cool pastel colour design. It features a pearlescent melon top-case, a bold, glossy D-pad and a pastel blue back-case, bumpers and thumbsticks. To 'polish' it off, the Xbox button and triggers have been given a refreshing flash of lime green.
It RRPs for £59.99 but right now you can buy it for £5 less at Amazon UK.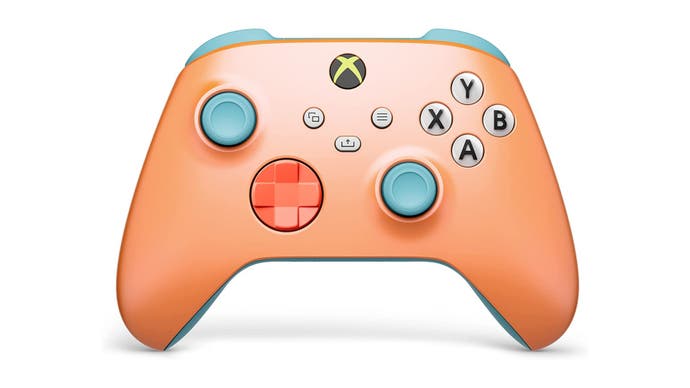 This wireless Xbox controller gives up to 40 hours of battery life. It's compatible with Xbox Series X/S and Xbox One consoles and Windows devices. You can even connect it to your Steam Deck.
You can also customise button mapping and plug in a compatible headset with the 3.5mm audio headset jack.
Have Microsoft 'nailed it' with this controller? Or would you prefer a gamepad with more traditional colours? Either way, be sure to check out Amazon's full offering of official Wireless Xbox controllers here.
---
Looking for more deals on Xbox consoles, games, Game Pass, controllers and other accessories? If so, check out our guide to best Xbox deals.
And if you want more of the latest news on gaming, tech and more, be sure to follow our Jelly Deals Twitter.