This replica of Skyward Sword locales made out of cake is no lie
The Super Mario Galaxy cake is out of this world.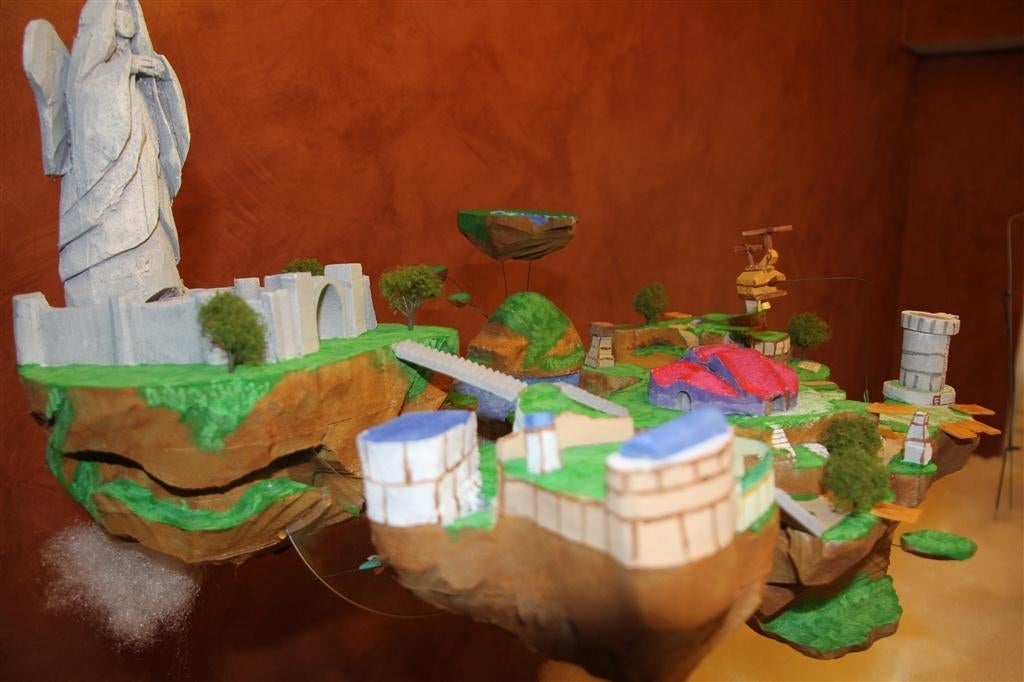 Insanely talented cake creators Will and Liliana Turnbow have created a colossal replica of various locales from The Legend of Zelda: Skyward Sword out of cake for their daughter's 10th birthday.
In an effort to make any newlyweds serving regular ol' wedding cake look like chumps, the Turnbows have built an animated rendition of Skyward Sword's central town Skyloft - along with glimpses of the Sealed Grounds and the Faron Woods - out of cake (thanks, Kotaku!). The video montage above details its creation, but the Turnbows go into more detail on their blog.
Given that there are so many moving parts and electrical equipment in this maddening pastry sculpture, it's forgivable that it's not entirely made out of cake (so the cake is a lie after all!), but there's a surprising amount of dessert-based architecture on top of the styrofoam wrapped with fondant foundation and clay figurines.
Amazingly, this cake was still not up to Will's high standards. He originally wanted to have four times as many characters, every main island in the game, add drool to the Deku-Baba, place a propeller on Scrapper, and tape a light blue tablecloth to the wall to add to the sky effect.
Incredibly, this is not the first video game-based cake the Turnbows have made. Back in 2008 the couple made a Super Mario Galaxy cake for their other daughter's 4th birthday.
I'm not sure how anyone could want to consume something so amazing, but the Turnbows have no problem with it. According to their FAQ, they relish it. "After a couple weeks every night working on it. I'm sick of it and worrying that something is going to fall off. Eating that thing is the end. Yum."
Bewildering, the FAQ noted, "I have yet to be offered 'a lot of money' for a cake," but that's because the couple only makes them twice a year for their daughters, and maybe an additional one for a friend. They don't want to turn their hobby into a full time business because it would just turn into work for them. "I don't think it would be fun if we did that," the FAQ noted.