This is the new PS VR Aim controller, out in May
Point blank.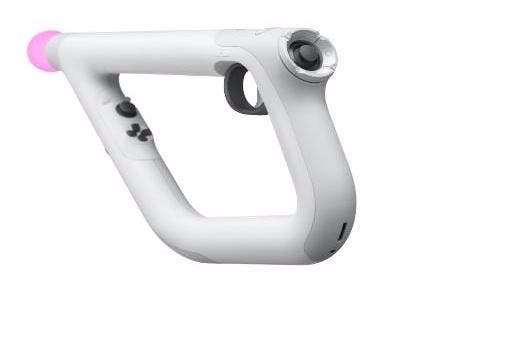 The new PS VR Aim controller comes out on 17th May alongside sci-fi virtual reality shooter Farpoint.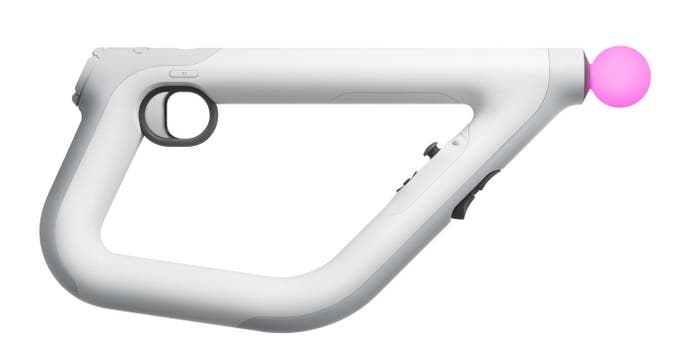 The PS VR Aim controller was designed to let you aim via the weapon's virtual scope for first-person controls. It has built-in motion sensors which, alongside the sphere, work with the PS Camera to track your movements. There's built-in rumble that sparks real-time feedback every time you squeeze the trigger, too.
As you'd expect, you can play Farpoint with a DualShock 4 if the Aim controller isn't your thing.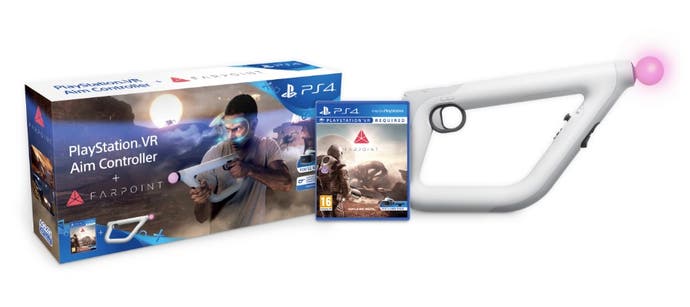 Farpoint comes out at retail as a standalone game priced £49.99 or bundled with the PS VR Aim controller for £74.99.