This is the LA Noire blooper reel
Black humour.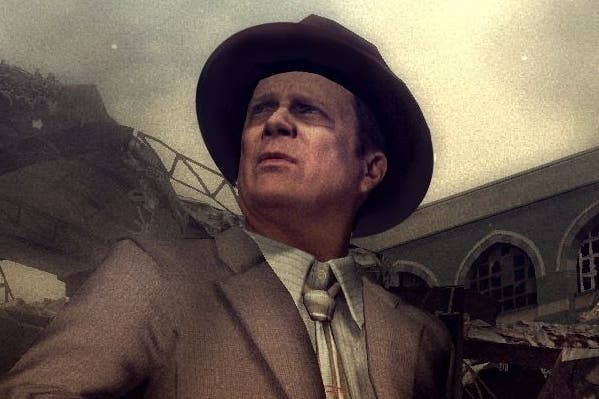 The company behind L.A. Noire's uncanny face technology has released a gag reel for the game.
In it the game's actors flub lines and generally lark about. We're not sure whether the outtakes were created especially for this reel or if they are genuine bloopers. It's the sort of thing you see at the end of a Pixar film.
The face-scanning wizards at Depth Analysis recently posted the video on the company's site, as noticed by Reddit.
Released two years ago this May, L.A. Noire still offers one of the most impressive examples of motion capture to date.
Controversial studio head Brendan McNamara has since moved on to Whore of the Orient, an open-world title due for PC and next-generation consoles.