This is Hardware: Shipbreakers, the F2P RTS from the creators of Homeworld
First in-engine footage drips with sci-fi cool.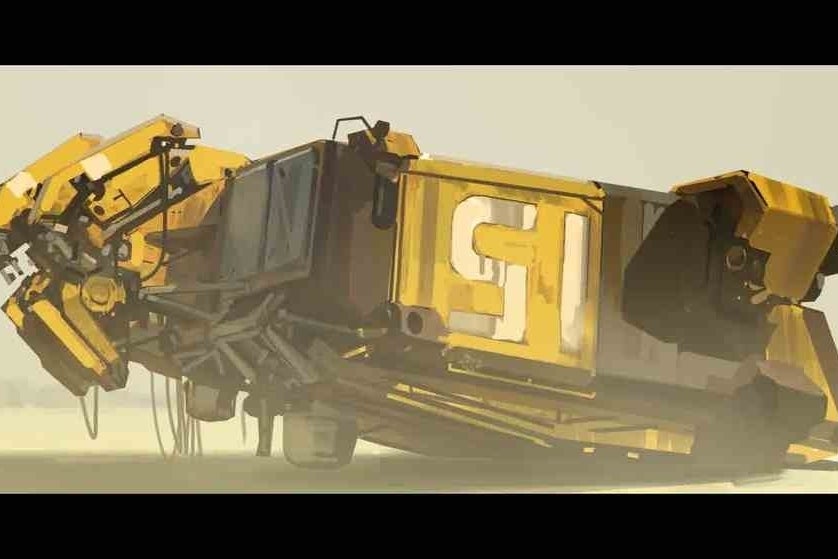 Meet Hardware: Shipbreakers, the free-to-play real-time strategy game from the creators of Homeworld.
Hardware is in the works at Blackbird, which formed in 2007 by some of the people behind Relic's much-loved sci-fi RTS series Homeworld.
"Hunt for riches among a graveyard of derelict starships on the mysterious planet, LM-27," reads the official description. "Reclaim precious cargo and adopt exotic technologies from the space-wrecks littered across the desert wasteland. Combat hostile competitors, equally desperate for wealth. Survive harsh storms and burning temperatures. Endure the poisonous and grinding dust that wears down man and machine alike. If you survive these, fortune can be your reward.
"Or death in the sand your lonely fate."
Development started in 2010, but only now, courtesy of the video below, do we get to see in-engine footage.
Blackbird is taking Hardware closed beta tester applications now. You can guarantee access by pre-purchasing the pricey First Wave VIP Package from the Blackbird Store.
Last month Borderlands and Aliens: Colonial Marines developer Gearbox acquired the rights to Homeworld following THQ's closure. The studio's chief creative officer Briant Martel is a huge fan of the series and "personally spearheaded the acquisition".
The studio noted it intends to "preserve and assemble the purest form of the original acclaimed and beloved games, Homeworld and Homeworld 2, with the intent of making them accessible on today's leading digital platforms".