This is an unboxing of Valve's Steam Machine prototype
The box looks better than the Machine.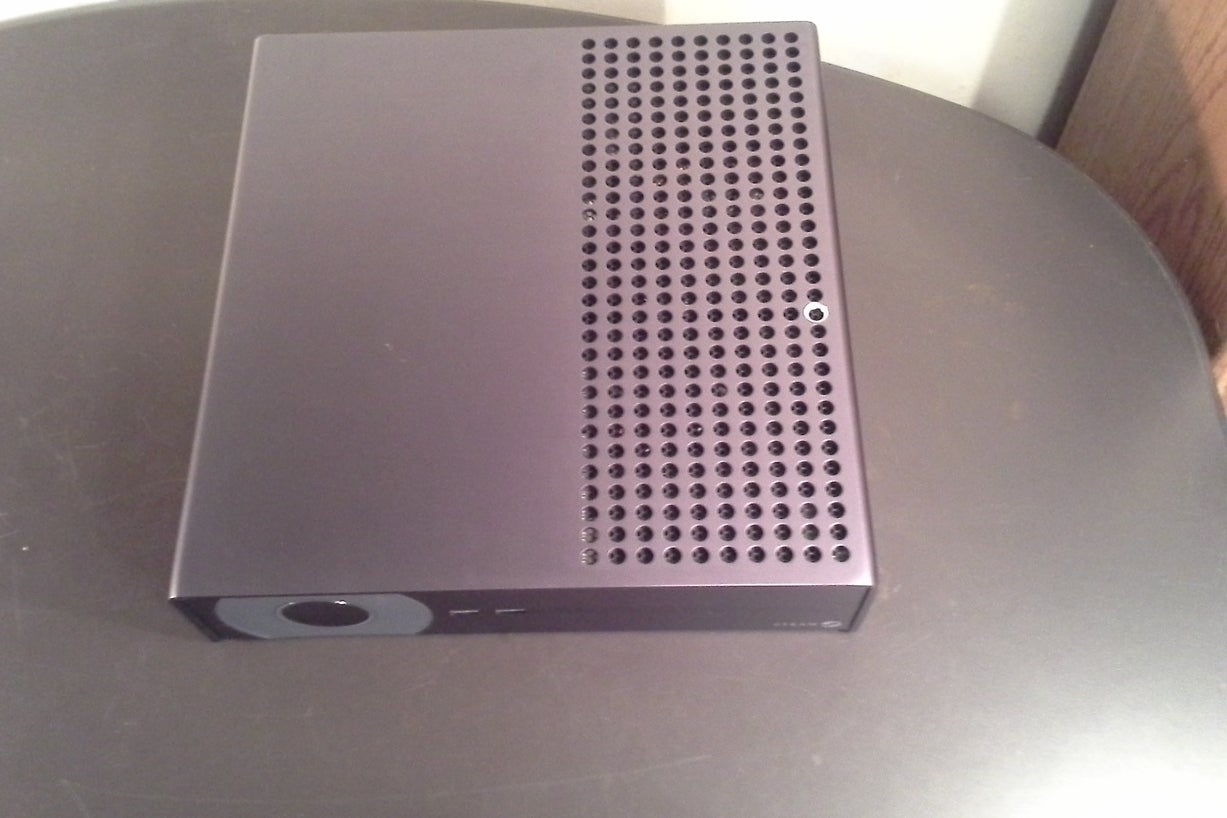 Valve sent out 300 prototypes of its Steam Machine on Friday, and it didn't take long for beta testers to post videos of the hardware.
One lucky recipient was Corey Nelson, who posted an unboxing video YouTube over the weekend. In the video, below, we see the Steam Machine's power ring of white light, a green GeForce logo on the side and 300 dots on the top panel - one for each tester.
There are a few videos on Nelson's YouTube channel, including one showing the machine booting up with SteamOS and another that focuses on Valve's new "owl" controller.
Here are the specs of Valve's prototype:
GPU: some units with Nvidia Titan, some GTX780, some GTX760, and some GTX660
CPU: some boxes with Intel i7-4770, some i5-4570, and some i3
RAM: 16GB DDR3-1600 (CPU), 3GB GDDR5 (GPU)
Storage: 1TB/8GB Hybrid SSHD
Power Supply: Internal 450w 80Plus Gold
Dimensions: approx. 12 x 12.4 x 2.9 in high
There are pictures of Valve's Steam Machine on the steammachinebetatester.tumblr.com
Valve sent out Steam Machines and Steam Controllers to a sample of 300 Steam users in North America, 30 "based on their past community contributions and beta participation", the remainder selected at random. Of course, the final version will be released worldwide. Valve will announce more about this - and other manufacturers' Steam Machines - at the Consumer Electronics Show in January.