This ambitious live action Metroid fan film is worth watching
Jessica Chobot is Samus Aran.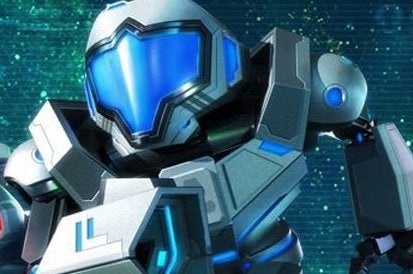 Metroid has been re-imagined as a '70s sci-fi epic in an impressive new fan film, titled Metroid: The Sky Calls.
The 11-minute movie stars gaming presenter Jessica Chobot as Samus Aran and was directed by Sam Balcomb.
The Sky Calls is the brainchild of Rainfall Films, a three-man US production company founded by Balcomb.
Rainfall is no stranger to Nintendo fan films - the company was also behind IGN's infamous Legend of Zelda trailer, posted back on April Fool's Day 2008.
"The classic Nintendo franchise, Metroid, envisioned through the lens of 60s-70s science fiction cinema such as 2001, Alien, and Solaris: this was the concept for Rainfall's most recent production," Rainfall explained.
"Instead of using a modern approach, a style was developed more in tune with the themes that inspired the first Metroid game in 1986: isolation, exploration, and the wonders of deep space."
The last Metroid title to release was Metroid: Other M, back in 2010, although the much-maligned 3DS spin-off Federation Force is set for launch next year.
Watch it below: