Metroid Prime: Federation Force is a sales disaster in Japan
Not many Chozo pick it up.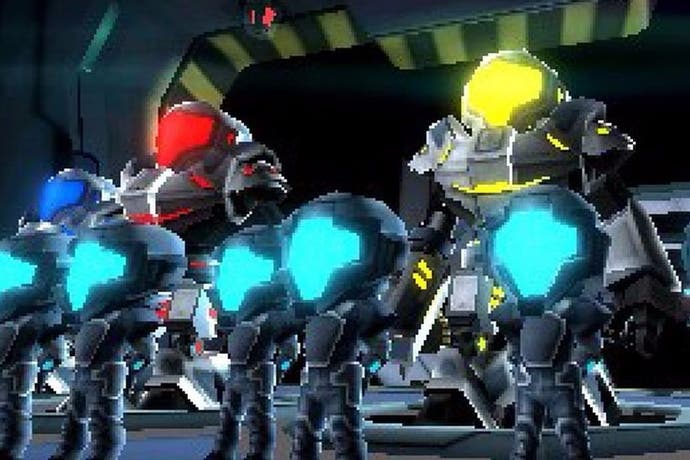 Metroid Prime: Federation Force has failed to chart in the Japanese software top 20.
The much-maligned Metroid spin-off has received intense criticism from franchise fans since its announcement, but its failure to appear at all in the chart is still eye-opening.
Federation Force is the first 3DS Metroid game, the first Metroid game of any kind in six years, and comes as the series quietly celebrates its 30th anniversary.
More to the point, Japan is the 3DS' heartland. While other platforms struggle - home consoles especially so - the 3DS continues to sell strongly.
Federation Force's absence from the software top 20 means it sold less than 4,441 copies during its opening week, below 20th place entry Splatoon (which, after a year, has notched up 1.45m Japanese sales).
Other new entry No Man's Sky arrived in third place with sales of 22k units.
Already released in North America, Federation Force arrives here in Europe this Friday, 2nd September. We'll take a look at how well it performs in the UK chart on Monday.
Eurogamer's appraisal is already live however: "Metroid's first outing in years strips away the series' isolation and exploration for a serviceable co-op experience," Martin wrote in our Federation Force review.