There's a Crackdown 3 multiplayer "technical test" starting tomorrow on Xbox One and PC
But you'll need to become an Xbox Insider to play.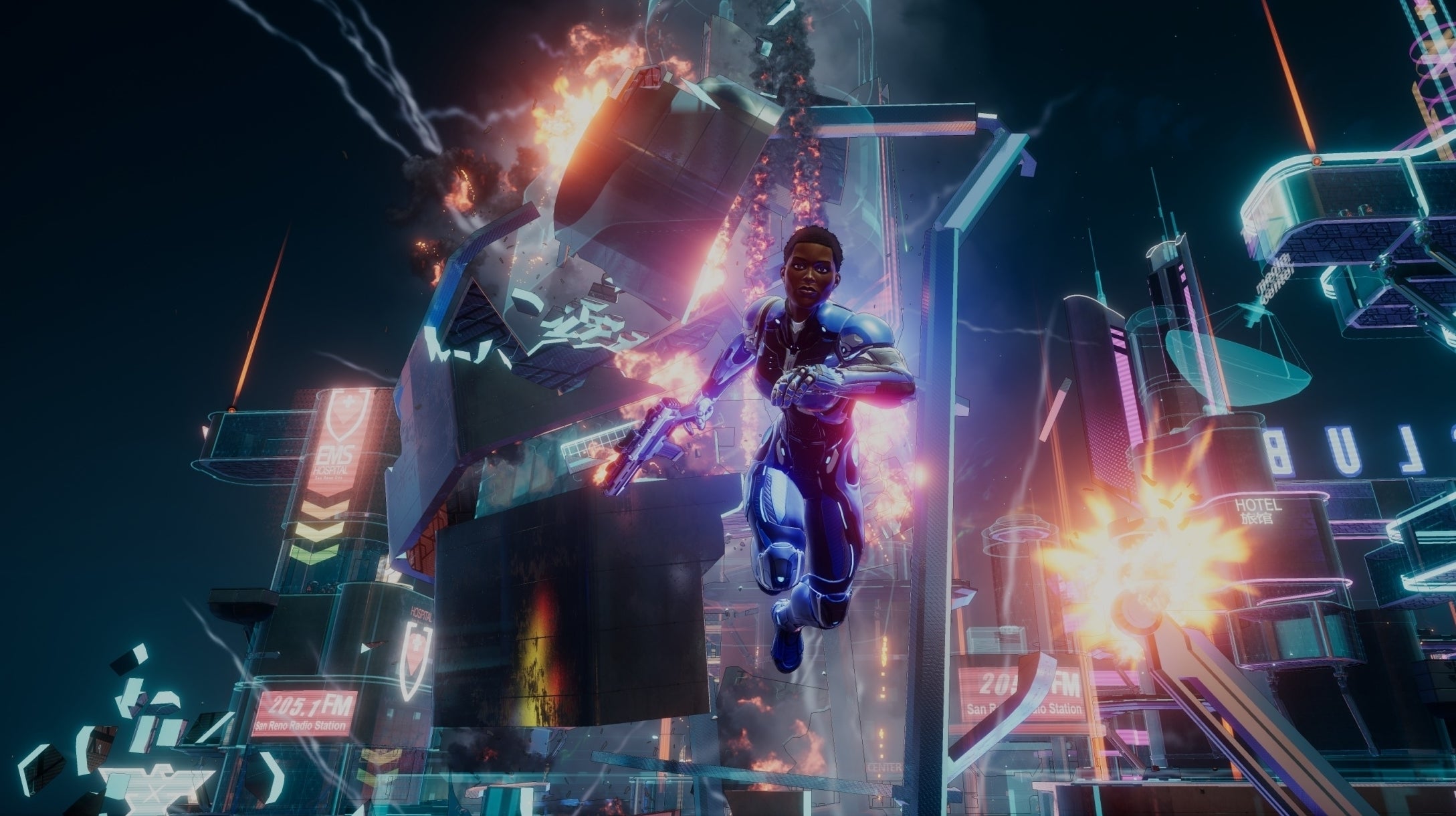 Microsoft has announced that it will be hosting a Crackdown 3 multiplayer "technical test" starting tomorrow, February 7th, on Xbox One and PC.
The technical test is being held to "ensure a smooth experience for everyone" when Crackdown 3 officially launches on February 15th, and is focussed on the game's Wrecking Zone multiplayer mode. Specifically, participants will have access to Crackdown 3's Agent Hunter mode on the Blackout Zone map, which challenges players to score the most points by taking out opposing Agents and collecting their Badges.
Wrecking Zone, says Microsoft, "utilises the cloud in ways never been done before" (presumably referencing the mode's server-calculated environmental destruction), and the aim of the technical test is to "gather as much information, feedback and bug reports as possible".
The Wrecking Zone technical test launches tomorrow, February 7th, with two three-hour play sessions currently scheduled. The first begins at 8pm in the UK/12pm PST while the second starts on February 8th at 5am UK time (that's February 7th at 9pm PST). To play, participants will first need to download the technical test client, available from 5pm in the UK/9am PST.
Access to the client is restricted to Xbox Insiders, but anyone can join the programme - simply download the Xbox Insider Hub from either the Xbox One or Windows 10 store. Once done, launch the app and navigate to Insider content > Games > Wrecking Zone: Technical Test. Select 'Join', wait for registration to complete, then follow the link back to the store.
Microsoft says it will be holding additional technical test sessions throughout the coming weekend, and that players should keep an eye on the Xbox Insider Hub, as well as Crackdown 3's social media channels, for more information.