The Witcher 2 Xbox 360 release date announced
CD Projekt details Enhanced Edition, Dark Edition.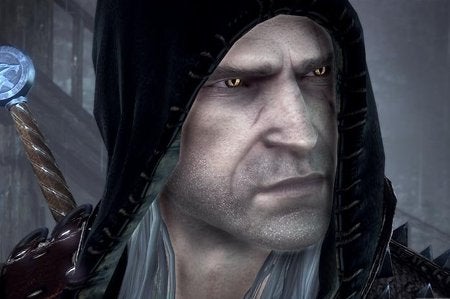 The Witcher 2: Enhanced Edition launches worldwide for Xbox 360 on 17th April, developer CD Projekt has announced.
The developer has added a raft of new features and insists it's the "most polished and definitive version of the game".
Here's a summary of what you can expect from the console release:
New CGI intro sequence
33 minutes of new cinematics
Four additional hours of gameplay
Two new adventures
New characters
New locations
Revamped intelligent camera system
New target locking system
Improved Character Panel
New panels navigation bar
More responsive control system
The game, priced at £44.99, comes on two discs and also includes a quest handbook, official soundtrack and world map.
If all that's not enough, CD Projekt is also offering a deluxe Dark Edition for £59.99. That comes in a handsome special edition box and adds an art book, three stickers, a medallion and a 'making of' DVD.
A PC version of the Enhanced Edition also launches on 17th April, while all those who already own the game get all the new additional content via a free update on the same day.
Both editions are available for pre-order now, with various different retailers offering additional extras, including T-shirts, avatars, keyrings and a comic book.
On top of all that, the original PC version is now on sale at 15 per cent off via GOG. Pick it up at the discounted price and you can grab the new content via the aforementioned update in April.