The Witcher 2 launches on Mac today, both on Steam and GOG
UPDATE: 50 Mac games on GOG! REDkit modding tool due next year! Cyberpunk gets 2077 subtitle!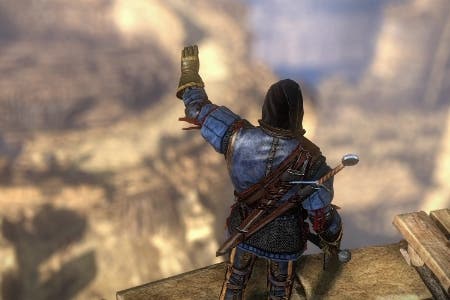 Update: GOG has 50 games available for Mac as of today. Purchase a title on PC or Mac and get the other version for free.
New customers who sign up will get nine games for free, including: Ultima IV: Quest of the Avatar, Beneath A Steel Sky, Lure of the Temptress, Ultima: Worlds of Adventure 2, and Tyrian 2000.
Several other games are 50 per cent off including The Witcher: Enhanced Edition, Theme Hospital, Sim City 2000, Postal: Classic and Uncut, Crusader: No Remorse, and Little Big Adventure.
Witcher 2: Enhanced Edition meanwhile costs $22.49 for the next 48 hours before it settles on its usual price of $29.99.
The storefront also added Interplay's entire catalogue. You can pay what you want for eight selected titles, acquire 20 for paying over the average, or gather all 32 games for $34.99.
Elsewhere during the presentation, CD Projekt Red announced that its REDKit modding toolset in which players can create their own environments, make movies, or add new non-linear adventures will be coming during the first half of next year as a free update to The Witcher 2. It's currently in a closed beta.
Finally, the developer revealed that its upcoming RPG Cyberpunk now bears the subtitle 2077, noting the year it takes place. Other details include that it will be a sandbox game transpiring in Night City. Original Story: I can reveal that The Witcher 2 will launch on Mac today on both Steam and Good Old Games (GOG).
On Good Old Games? Yes, it will offer Mac support from today.
The news comes from a concrete source and arrives roughly two hours before CD Projekt's autumn conference kicks off.
The streamed conference will demonstrate Witcher 2 modding tool REDkit and reveal a ballpark release date for it.
Then the conference will move onto CD Projekt Red's exciting new next generation game Cyberpunk, which a second non-Witcher team is building.
Cyberpunk is a working title and it's proper name will be revealed this evening. Special guest, RPG veteran Mike Pondsmith, will reveal a few facts about the game mechanics.