The Warhammer 40K aerial strategy game is out this week
Imperialis mint.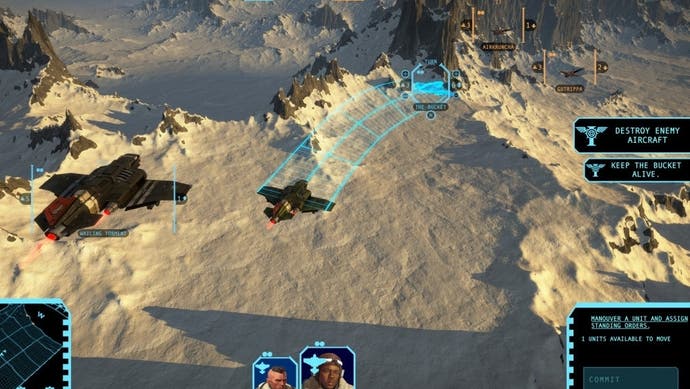 Another week, another Warhammer 40K game - but this latest does present a curious blend of genres, with Aeronautica Imperialis: Flight Command offering turn-based aerial combat courtesy of small Sheffield-based outfit.
Keeping up with Warhammer 40K releases feels like it could be a full-time job, and I was surprised to learn that we've already had an aerial combat game in Games Workshop universe this year courtesy of Warhammer 40K: Dakka Squadron. Both releases come hot on the heels of the release of a new edition of Games Workshop's Aeronautica Imperialis tabletop game, and Flight Command offers a more strategic take with a simultaneous turn system. You can see a bit more of how it works in the launch trailer.
It's out now on Steam, and is part of the Skulls for the Skull Throne sale that's running on Steam until June 1st. Reviews are mixed at the moment, so proceed with caution - though I admit I remain intrigued by the concept.