The Solitaire Conspiracy is a mix of cards and espionage
And for Mike Bithell's next trick...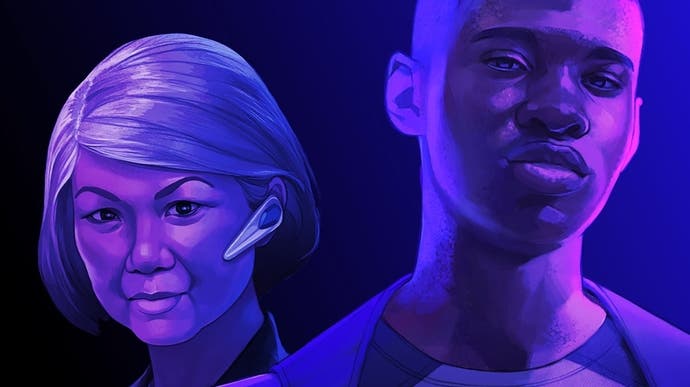 Thomas Was Alone and John Wick Hex creator Mike Bithell has announced his team's next project: The Solitaire Conspiracy.
It's a mix of espionage, cyberpunk visuals, and the classic card game you probably already have on your computer.
There's a story, told through FMVs starring Greg Miller and recent Eurogamer charity stream guest Inel Tomlinson, which involves bringing home spy crews using people and powers represented by cards in your deck.
After you've gone through that and learnt the ropes, there are new decks to play with and a time attack mode to play against the clock.
The Solitaire Conspiracy is the next "short" from Bithell Games, of the kind which previously have launched immediately. Instead, The Solitaire Conspiracy has a 6th October release date.
"'Til now, we've surprise launched 'em, out of nowhere," Bithell said on Twitter this afternoon. "This is fun, but, you know, 2020, and it feels like we probably need to spend a bit more time building up some interest and, crucially, wishlists and follows, to give our next Short a fighting chance. We thought 2 weeks."
You can currently only watch the trailer via The Solitaire Conspiracy's listing on the Epic Games Store (which is a cunning idea to get you onto the store page)!