The Ship sequel heads to Kickstarter
Full Steam Ahead!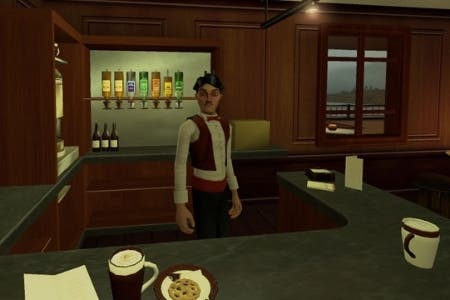 The Ship sequel will launch on Kickstarter at the end of the month.
The Kickstarter for The Ship: Full Steam Ahead, the sequel to 2006's The Ship: Murder Party, launches on 31st October 2012 - the first day Kickstarter will be available in the UK. Essentially this means you can fund the project in pounds rather than dollars.
The Ship, made by Outerlight using Valve's Source engine, is a multiplayer action game that challenges you to assassinate specific targets on board a luxury 1930s ocean liner before they can get you. You have to use objects at hand to achieve your goal, and keep your intentions to yourself.
Blazing Griffin bought The Ship from Outerlight in November 2011 after it "found out about Outerlight's impending demise". Outerlight had made what it considered to be a spiritual successor to The Ship, called Bloody Good Time for Ubisoft and released it in October 2010 on Xbox Live Arcade and Steam.
"We see a lot of unexplored potential in what's there, and the game still has an active and passionate community of players - exactly the kind of folks we want to make games for," Blazing Griffin said at the time.
In its Kickstarter announcement Blazing Grffin said: "We hope you'll all join as on the voyage and help us discover new ways to bump each other off." We expect more information today.