The Next DRM coming to Vita
No, not that DRM.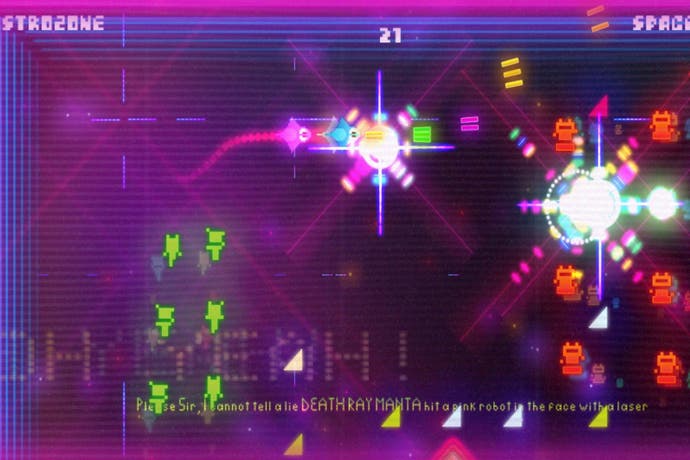 The Next DRM will launch on the PlayStation Vita.
No, not Digital Rights Management. Death Ray Manta, a "googly-eyed Elasmobranchii that shoots lasers, kills things, and would never dream of restricting your access", as described by Rich Stanton in his 8/10 review of the PC, Mac and iOS original for Eurogamer.
In short, DRM is a twin stick arcade shooter.
"We've both agreed to make DRM again," designer Robert Fearon wrote on his website. "And we want to make it the best, most expansive DRM that we can make. There'd be no point doing it otherwise.
"What do I want to make? 'I want to make the best arcade game on the PlayStation Vita that isn't by Jeff Minter', you can quote me on that. I've even put it in quotation marks to make it easier to cut and paste."
Thanks Rob!
The Vita DRM will "fix things up, throw some new things in but not stray from my core design philosophies of what DRM is" Fearon said.
There will be some new stuff, too. "DRM will be running on the most brilliant screen, it'd be rude not to exploit that," Fearon said.
All the new gubbins is "an arse about tit way of saying it'll be a dual stick video game with trophies that you don't just get for dancing," Fearon added. "It'll be DRM with prettier graphics and anything we add has to be only added because it has worth to the experience but it will be a bigger game."
It sounds like the project is in its infancy, so no release window - or even game name - as of yet, but one to keep an eye on.