The Last Guardian lives! Still directed by Fumito Ueda
Due next year. Trailer shows gameplay.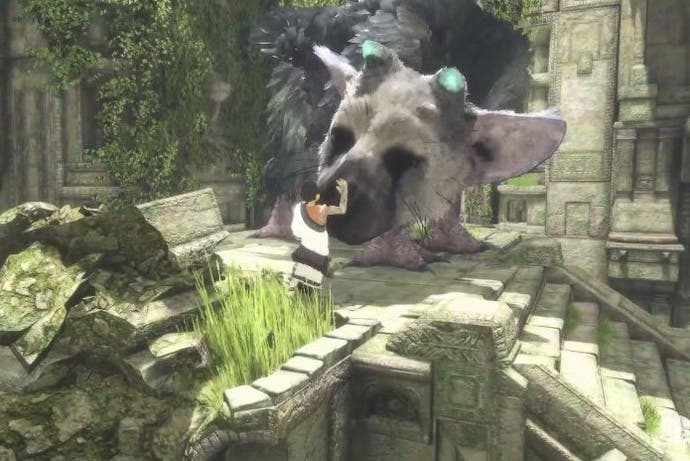 Ico and Shadow of the Colossus director Fumito Ueda's long-delayed fantasy opus The Last Guardian was finally re-revealed as a PS4 game due in 2016.
It hadn't been shown off at an E3 press conference since 2009.
While we knew Ueda had left Sony Computer Entertainment to work on The Last Guardian as a contractor, we now know he has started his own studio, called genDesign - and genDesign is mentioned as working on The Last Guardian.
"Not long ago, a group of like-minded developers who I've been making games with for years joined me to form a new studio, genDesign," reads a message on Ueda's website.
"Together, our goal is to break through preconceived notions of what games can be by exploring the creative possibilities of the medium."
During the Sony press conference Ueda seemed happy with the re-reveal of The Last Guardian. Sony Computer Entertainment Worldwide Studios boss Shuhei Yoshida even asked Ueda to take a bow during the presentation.
The Last Guardian's re-reveal came included with a gameplay trailer that looks aesthetically similar to Ico, if Yorda were a gigantic flying cat. It even features a windmill. This is the first time its gameplay has been shown on PS4. Check it out!