The Five Nights at Freddy's movie starts filming next year
"Bad news about the FNAF movie :(".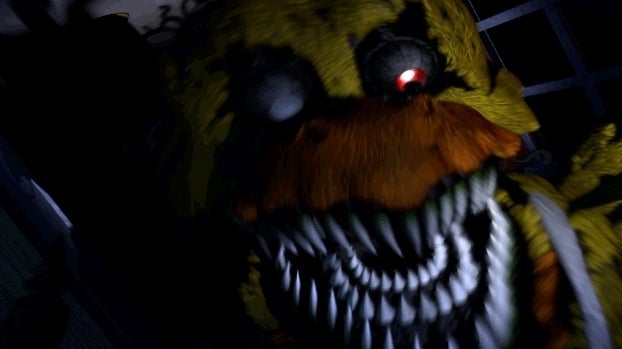 The movie adaptation of Scott Cawthon's horror series, Five Nights at Freddy's, has moved into full production.
In a lengthy post shared on the FNAF Reddit page, Cawthon updated fans with the latest details from the movie project, ominously entitling the update "Bad news about the FNAF movie :(".
"Before we get to the bad news concerning the state of the Five Nights at Freddy's movie, I wanted to share a brief history of the FNAF screenplay," Cawthon wrote (thanks, PCGN). "It's been a long road, so let's take a look at some of the screenplays that have come and gone over the years, in no particular order."
Cawthon goes on to detail all the screenplay ideas that were considered by the team, complete with information on why some of them were shelved early on.
"Some of these came from big studios, some from big directors, some from me, and some from other hired writers. I gave the screenplays a name, and I'll include a brief synopsis, as well as what ultimately led to each screenplay being rejected."
Cawthon closed on detailing "the 'Mike' screenplay" which he said "makes sense" and had "the best pieces from all the previous screenplays", including "all the right characters, all the right motivations, all the right stakes..."
He then added that the bad news alluded in the post's header was only that there weren't going to be any further screenplays, as the team had decided to press ahead with this storyline.
The news was then celebrated by Blumhouse on Twitter, which confirmed that filming will commence in the spring/Q2 next year.
Cawthon is also working with a number of amateur developers to support, and ultimately release, some of the fan community's greatest fan-made creations. As we detailed a couple of months back, the projects currently in development include Five Nights at Candy's 4, The Joy of Creation: Ignited Collection, Popgoes Evergreen, One Night at Flumpty's 3, and a remake/re-imagining of the original FNaF.
Cawthon dropped a message to the community, saying "there have been some great fanmade spinoff universes created in this community, and [they] want to see them keep going".