The Fallout 4: New Vegas mod looks fantastic in the latest trailer
Khan you feel it.
I still can't quite believe it's now been a decade since the release of Fallout: New Vegas, but yesterday Obsidian's much-beloved RPG turned 10, and Fallout fans (including ourselves) took a moment to look back and remember why the title was so great. One mod team decided to mark the occasion in particularly spectacular fashion by releasing a new trailer to show off progress so far. And I have to say, it really does look excellent.
Fallout 4: New Vegas, as the name may suggest, is a mod project seeking to remake Fallout: New Vegas in the Fallout 4 Creation Engine on PC. The team has been working on the mod for some time, having initially shared gameplay footage back in 2018, but the new trailer gives us a better idea of what the Mojave will look like when complete. There's also a lot of shooting. I think I spotted a bit of famous beginner area Quarry Junction in there - I can't wait to head in as soon as the mod becomes available.
Speaking of which, while it looks like significant progress has been made on the mod, there is still no set release date. "Progress is not linear, and we'd rather release the best possible F4NV, not a 'good enough' F4NV," the team explained in a FAQ section on Discord.
Until then we can at least content ourselves with the gameplay trailer, and some new before-and-after shots shared by the team. Here's one comparison showing the original Goodsprings, an early version from the mod project, and a more recent screenshot: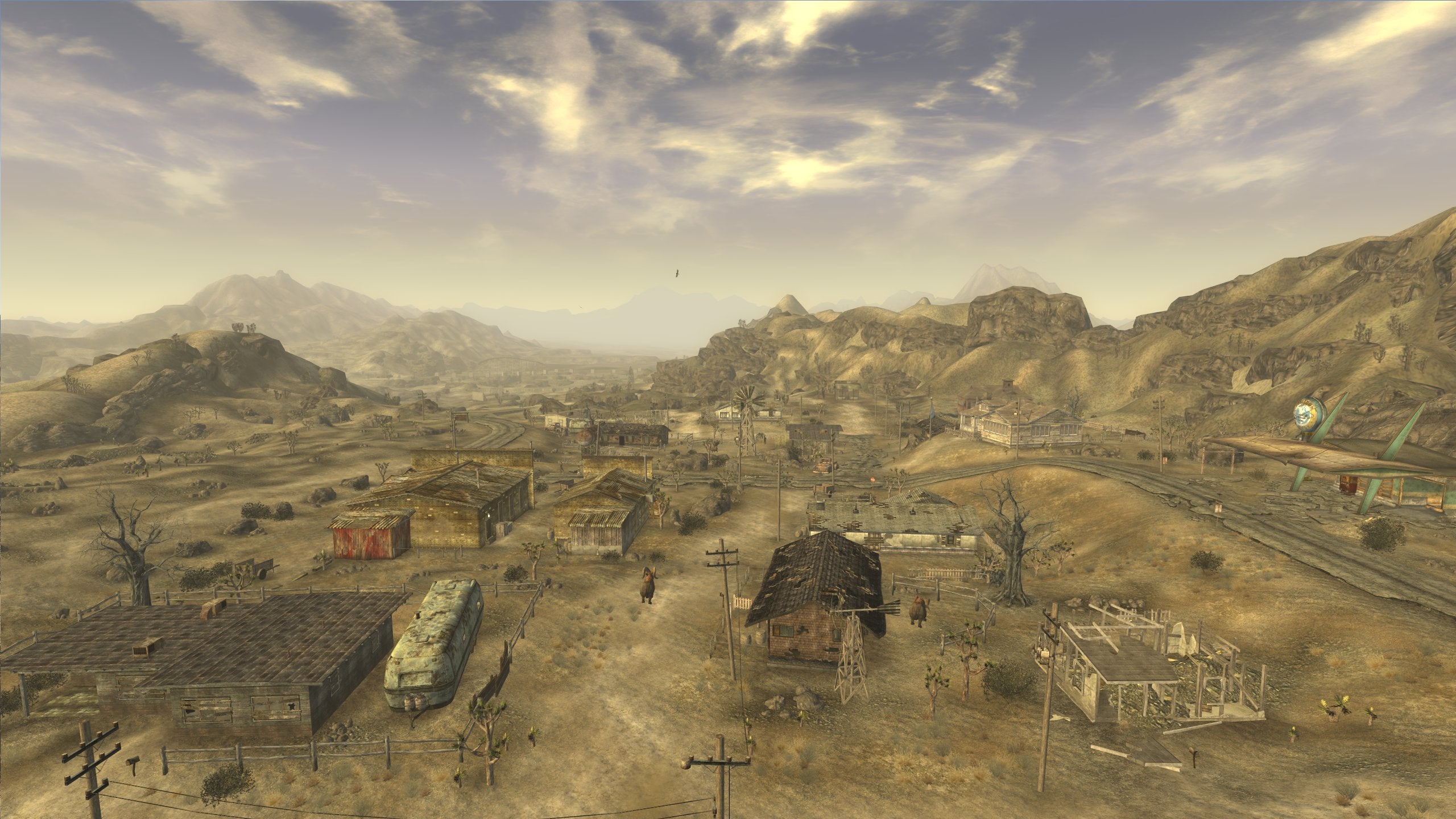 And here's another of Primm, showing a screenshot from the original New Vegas, a work-in-progress version from mid-2017, and the newly-remade Primm in Fallout 4. Given the quality of these re-made towns so far, I dread to think what Nipton will look like when complete.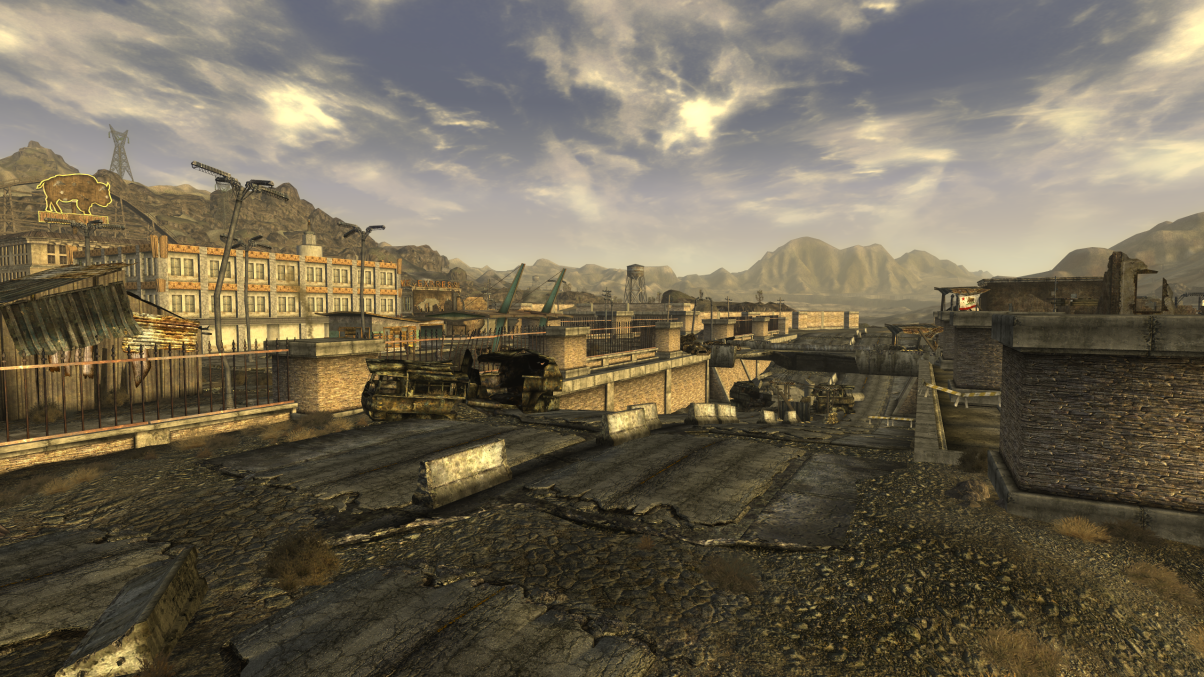 If you want to look at more screenshots, I'd thoroughly recommend browsing Matthew Marquis' Art Station, where you can find a gallery of locations that have been remade for the mod. As for the future of Fallout: New Vegas, now Bethesda and Obsidian are both owned by Microsoft, perhaps we'll eventually see an official remake (or even a sequel) after all.