The excellent Crucial X8 portable SSD is on sale at Amazon
1TB, 2TB, and 4TB options all at their lowest price.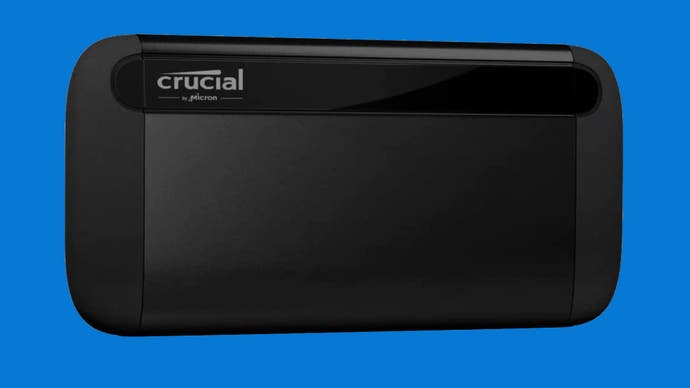 Uninstalling games to install new ones is always a pain, especially with many games asking for over 100GB of space at a time.
If you travel a lot and play your games on different consoles or computers, or you just want to get a big storage upgrade that you don't have to install and screw in, a portable SSD can be a great option. It can be affordable too, thanks to some big discounts on the crucial X8 portable SSD which is on sale at Amazon right now:
Two terabytes is a chunky amount of storage, giving you almost three times as much usable storage on a PS5 than you normally would get from its base amount of storage. If you're not in need of that much extra space, you can get the 1TB model for £60.85 in the UK(another lowest price) and a decent $80 in the US.
On the other hand, 2TB might not be enough, but don't fret because the massive 4TB version of the X8 is also on sale for its lowest price in the UK for £215, and it's also available for $220 in the US thanks to a discount code and coupon combination.
Whichever size you choose, you'll be getting an SSD with read speeds of up to 1050MB/s, which is good for playing PC and last-gen console games off it without any issues. It's also great for transporting any videos or photos you might want to grab instant access to.
The X8 Digital Foundry's favourite portable SSD for gaming not just because of its speeds and price, but also because it's able to withstand some tough treatment. The X8 is drop proof up to 2 metres, and temperature, shock, and vibration-proof too.
That should help you save some money while expanding your storage options. If you're still looking for more, follow the Jelly Deals Twitter page where we share our favourite deals on SSDs throughout the week. Also, check out our roundup of Amazon Gaming Week where there are also great discounts on PC and Console accessories.