The Dream Machine: Chapter 4 is out now on Steam
Keeping the dream alive.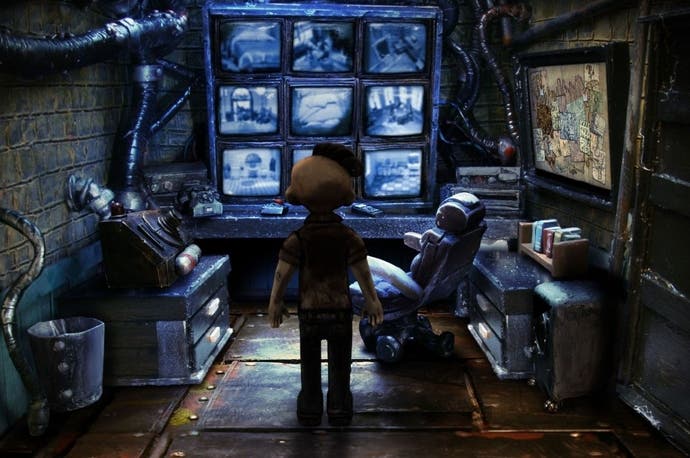 Two-person Swedish indie outfit Cockroach Inc. has released the fourth episode in its psychological claymation-based point-and-click adventure series The Dream Machine.
Available for PC and Mac on Steam and the developer's site, this fourth entry costs £3.99 / $4.99, as do all the other episodes (except for 1 & 2, which are bundled together at that price). Alternatively, you can save a few quid by buying the whole series for £12.99 / $16.99 and gain access to each new chapter as it's released. A word of note: you need the first two episodes installed to run the rest.
Cockroach has been hard at work on the series since 2008. The demo for the first episode came out back in 2010, and the first two episodes launched in 2011 where our Dan Whitehead waxed flowery about it in his The Dream Machine review. "It's quirky and memorable, but most of all it's a classic point-and-click game at a pocket-money price," he stated. Additionally, he interviewed its creators prior to the series' launch.
Chapters 5 & 6 will be released "in a slew of months."
Check out the series' surrealistic environments in the latest trailer for The Dream Machine: Episode 4.