You can play a demo of Devil Engine's unreleased DLC right now via a cheat code
The key to Ignition.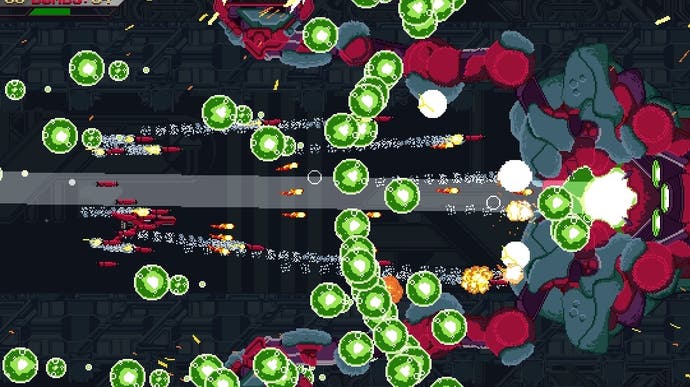 Devil's Engine, developer Protocult and publisher Dangen Entertainment's outrageously enjoyable shmup, is getting a sizeable DLC add-on later this year that'll introduce new stages, new ships and new music. The best thing, though? If you own the original, you can play a demo right now by inputting a cheat code.
The announcement came at this year's BitSummit in Kyoto, where a slice of the new DLC is available on the show-floor. Due later this year, it'll introduce six new stages, an all-new ship, a new announcer as well as legacy control support to the all-new PS4 version that's also inbound. Devil Engine Ignition, as it's dubbed, will also include new music from the likes of Hyakutaro Tsukumo (Thunder Force 5), Shinji Hosoe (Street Fighter EX) and eebrozgi (Zero Ranger).
And you can play a level right now by inputting a cheat code into the PC and Switch versions of Devil Engine - a pretty awesome idea which I'm pretty sure is a first. I think it's the same demo that's available on the showfloor at BitSummit, and it just whooped by behind but in the best possible way. If you haven't played Devil Engine yet, what are you doing? It's a fantastic shmup, and one of the best games you can play right now on Nintendo's Switch.