Tetris Effect: Connected multiplayer expansion adds spectator mode this summer
Good block.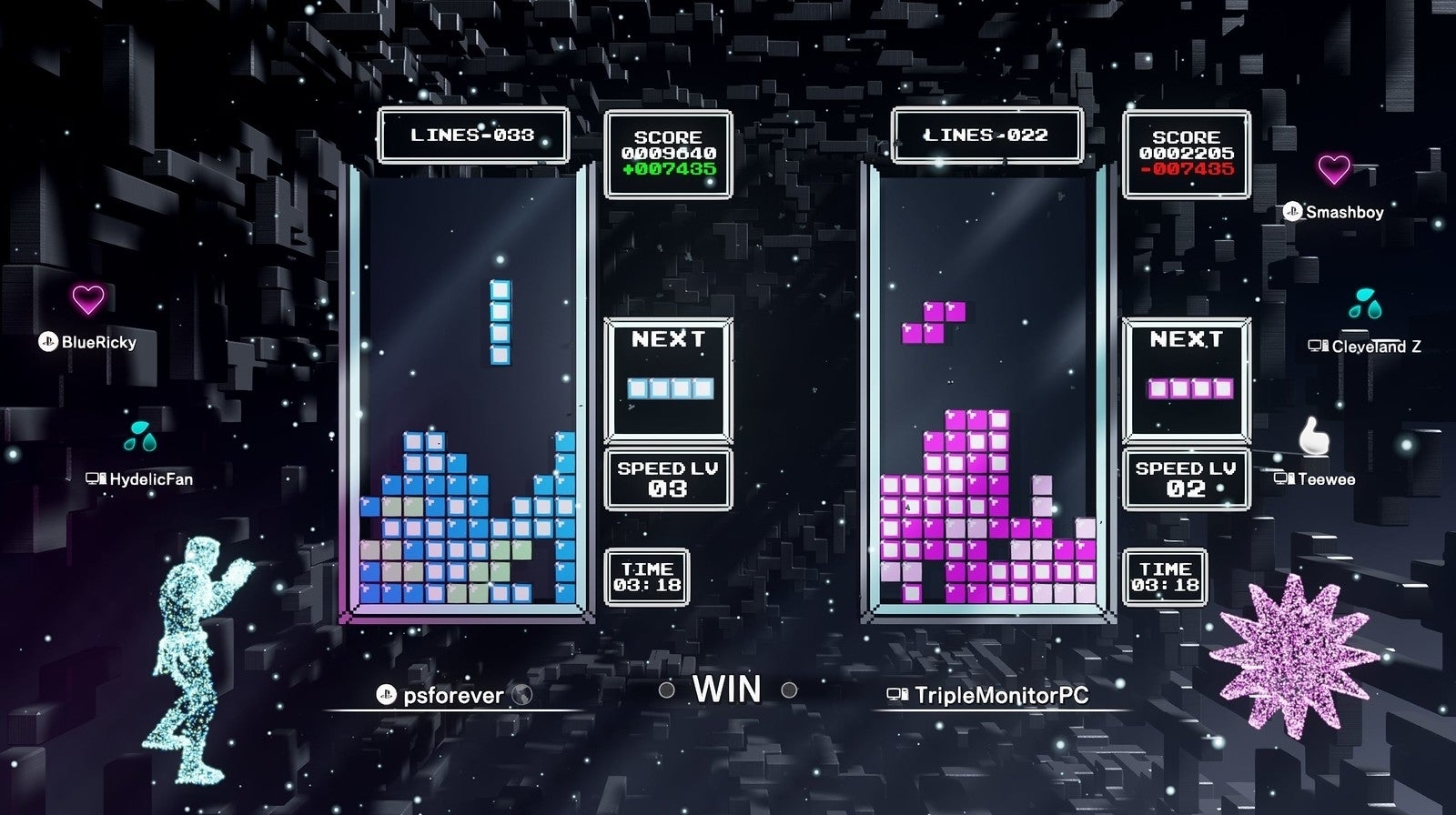 Tetris Effect's multiplayer gets an expansion this summer.
It adds spectator mode and cross-platform multiplayer as Tetris Effect: Connected launches on PlayStation 4 late July.
Cross-platform multiplayer applies to ranked match, friend match and multiplayer leaderboards. There is no cross-platform progress or saves, and you can turn cross-platform play off if you wish.
Spectator mode, meanwhile, is available in friend matches. Here a room can contain up to eight people (the max number of spectators would be five in Connected Mode, six in any of the 1v1 modes).
Spectators can use emotes while spectating (right stick on gamepad or hold "1" and press arrow keys on keyboard).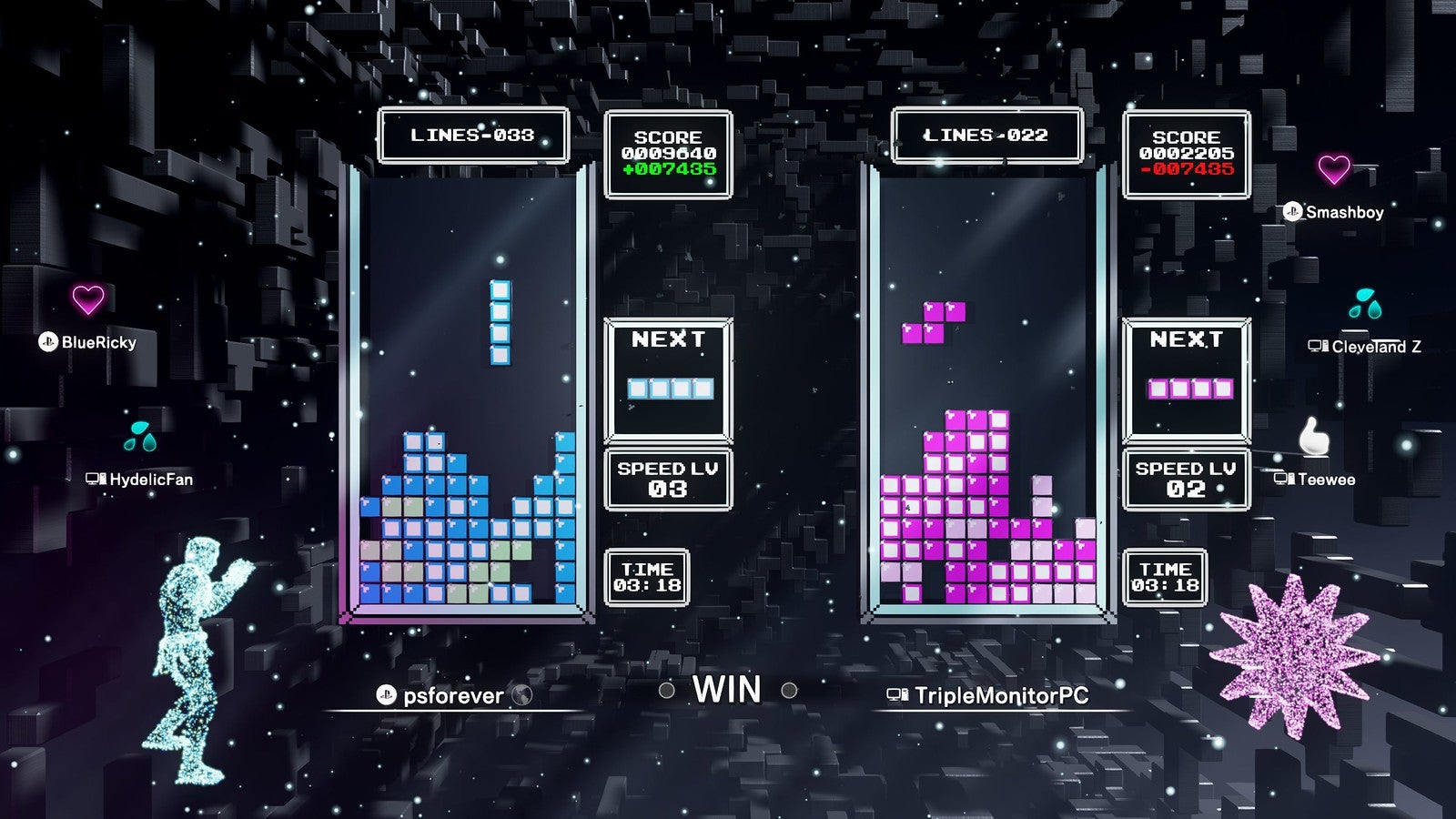 Here's a cool edition: PAL speed in classic score attack. This lets you play in European style PAL mode. It's available for friend and local matches (ranked matches are played with default settings, as you'd expect).
You'll also be able to play in slow speed mode for Zone Battle. This has longer entry delay and slower horizontal movement. It's only available for friend and local matches.
A beta for this multiplayer expansion is set for 4am UK time on 24th June, and ends 8am UK time on 6th July. It's a download for all current owners on PlayStation 4, Xbox Series X and S, Xbox One, Windows 10 PC and the Epic Games Store. It's invite-only on Steam and Oculus Quest.