Temple Run sprints past 100 million downloads
Played by 11 per cent of the UK.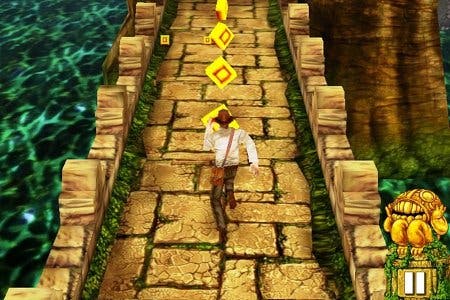 Mobile sensation Temple Run has been wildly successful with over 100 million downloads in the year since its release, developer Imangi Studios has announced.
Celebrating the game's one year anniversary, Imangi released an infographic - below - detailing the third-person sprint-'em-up's success. Evidently, it's been played a cumulative total of 10 billion times across 54,000 years.
Breaking it down further, it's been played by roughly 11 per cent of the UK's population, 12 per cent of the US's, and a whopping 20 per cent of Singapore's.
Temple Run was originally released for $0.99, but by mid September it became a free app, where it rose to be the highest grossing free game on the App Store during the first week of this year.
Co-founder of Imangi Studios Keith Shepherd said, "The last year has been incredible for us, and we are grateful to fans of the game. We hope to be able to provide them with more entertainment from the brand for years to come."
Temple Run also has the honour of being Eurogamer's first App of the Day. Tom Bramwell waxed flowery about it in the feature's debut article where he wrote, "Temple Run is the perfect timesink, evolution be damned."