Tekken Revolution is a free-to-play PS3 exclusive
Out... tomorrow! Upgrade characters!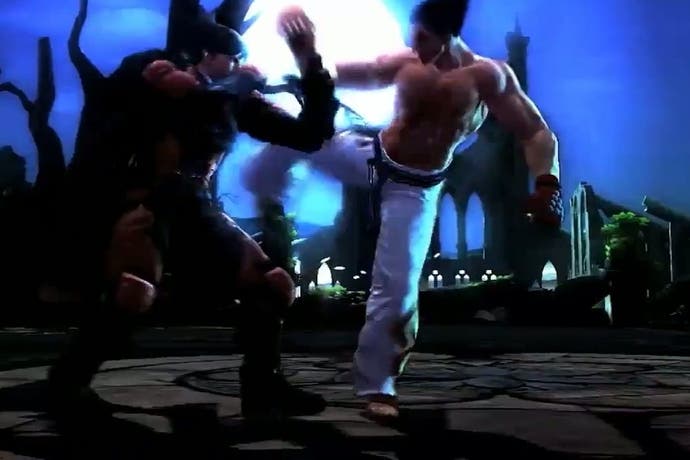 Tekken Revolution, the game outed by the Australian Classification board in April, is a free-to-play PlayStation 3 exclusive out on 11th June. That's... tomorrow!
The PlayStation Network download lets you can fight against the AI in Arcade Mode and human opponents in online ranked and non-ranked matches.
Here's the twist: you can upgrade individual characters, improving Strength, Endurance and Vigor statistics, by spending skill points. There are new Special Arts and Critical Arts moves, too. "Develop a defensive tank character with high HP to withstand knockout blows while offense focused players can create a damage-inflicting character with low health but high critical hit rates to devastate opponents with a flurry of attacks," reads the official blurb.
The gameplay looks the same as in Tekken Tag Tournament 2, and while it's free-to-play, we presume you'll be able to spend money on micro-transactions of some sort. Eight characters have been announced, all usual Tekken suspects: King, Paul, Lili, Marshall Law, Asuka, Steve, Alisa and Lars. Will you have to pay for more? Debut trailer is below.