Surgeon Simulator iPad gets ridiculous eye operations
Tablet release "almost upon us".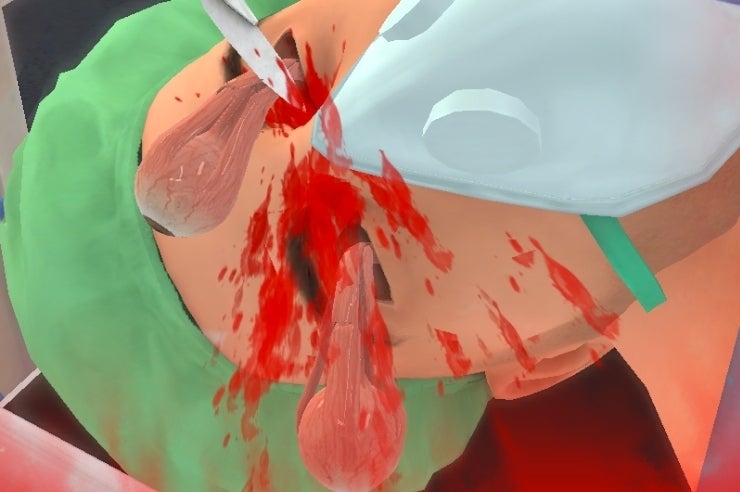 Surgeon Simulator developer Bossa Studios has shown off the game's painful-looking eye operations in a new teaser trailer.
There's still no release date for the game's tablet version, but its release is now "almost upon us", the studio teased.
Surgeon Simulator on iPad will also feature dentistry, another teaser revealed last month.
"Surgeon Simulator knows it's a bad game," Eurogamer's Christian Donlan wrote last year of Surgeon Simulator's PC version. "To be entertainingly terrible is its ultimate objective. With its glitchy animations and unpredictable physics there are a few moments when when you'll wish it were better at being a bad game, perhaps, but overall it's still capable of providing a real comic tension."