Operate on the Team Fortress 2 Medic and Heavy with free Surgeon Simulator 2013 update
Careful, now.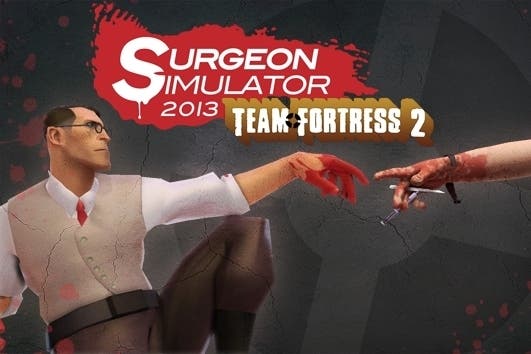 Surgeon Simulator 2013 players can now operate on the Medic and Heavy from Valve's Team Fortress 2.
The update that adds the characters is free to those who already own the game, which is £6.99 on Steam.
The Medic and Heavy play Nigel and Bob in the game, and the whole thing came about after developer Bossa Studios was inspired by Valve's Meet The Medic video.
Surgeon Simulator gives you remote control of a pair of surgeon's arms, which players typically wave around haphazardly as they attempt to grip scalpels, needles and bone saws to undertake delicate operations - with bloody results.
Don't forget Surgeon Simulator is at Rezzed in Birmingham this weekend, but with a twist: you'll be able to try it out for the first time with Oculus Rift and Razer Hydra hardware.