Superhot blazes onto Xbox One next week
Time is on my side.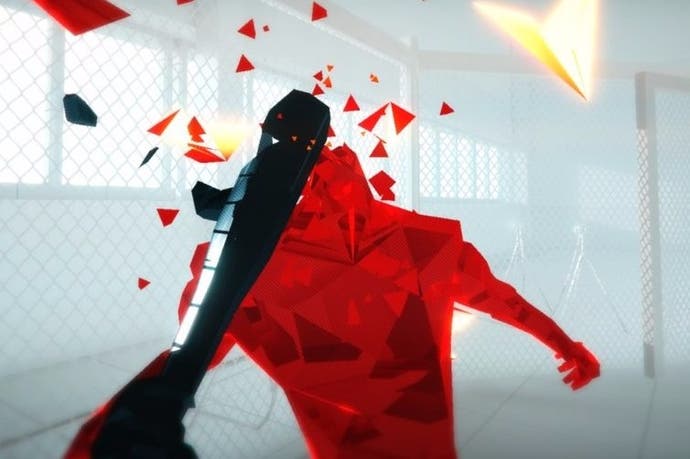 First-person puzzle shooter Superhot is coming to Xbox One on 3rd May.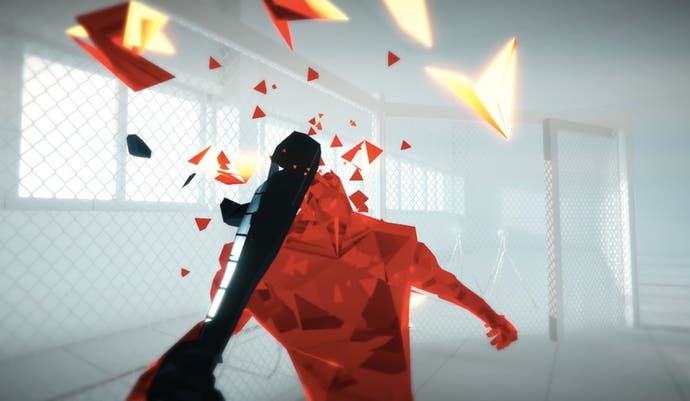 Originally it was scheduled to arrive on Microsoft's console back in March, but it got delayed.
Superhot, for those who don't know, is a minimalist first-person shooter where time only moves when you do. As a result, it becomes something of a spacial puzzle game as you strategically plan each attack then carry it out in the most stylish manner possible.
Our Chris Donlan had a blast with Superhot upon its PC release in February. "Superhot's too witty and thrilling to be a cold treatise on digital slaughter, and too disturbing and acute to be the mindless blaster that it is so good at subverting," he wrote in his Superhot review. "This is that rare piece of charmingly curated violence that dares to provoke difficult thoughts."