The newest Humble Bundle is full of indie darlings
Hats off to a superhot range of games, worthy of hours of detailed coffee talk.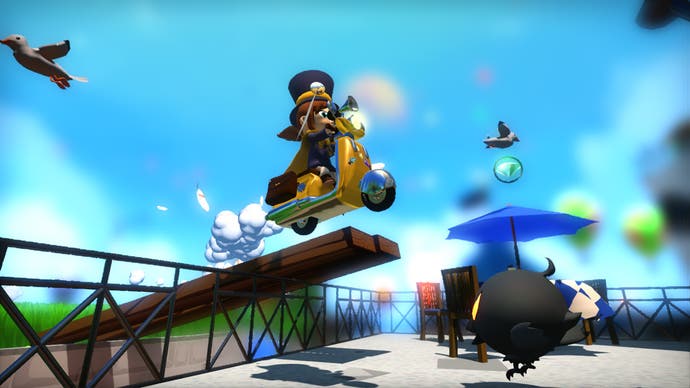 One of the newest Humble Bundles contains a whole range of acclaimed indie games, including adorable platformer A Hat in Time, time-bending FPS Superhot, and relaxed barista-sim Coffee Talk. There really is something for everyone and every mood here, and the proceeds go towards Sweet Farm, a charity based around sustainable, compassionate farming on a global scale.
Of course, there's more than just those three games. As with many Humble Bundles, you can pay as much as you want, but there's tiered rewards based on how much you do choose to pay (these tiers are decided by how much people donate). They're outlined below as follows, though these numbers may change over time. If these look good to you, you can find the Bundle itself right here.
Pay £0.76 or more to earn:
Out There: Ω Edition
Toejam & Earl: Back in the Groove!
Pay £5.71 or more to earn:
Superhot
Moonlighter
Chuchel Cherry Edition
Pay £9.15 or more to earn:
A Hat in Time
Coffee Talk
Sigma Theory: Global Cold War
Necronator: Dead Wrong
Those who pay a dollar or more also get the Toejam & Earl: Back in the Groove! Soundtrack too, which has 30 different tracks from the game. Of course, all these games and extras are for PC, but if you are a desktop gamer, this is a great range to add to your gaming library.
Of course, if you're more of a console gamer, we've got you covered there too. Check out our list of PS4 Black Friday deals here, or look here for all our Nintendo Switch Black Friday deals. Alternatively, follow the Jelly Deals Twitter page for instant info on all the best deals and discounts web-wide!