Super Mario Lego sets get a 15% discount for Black Friday
Block party.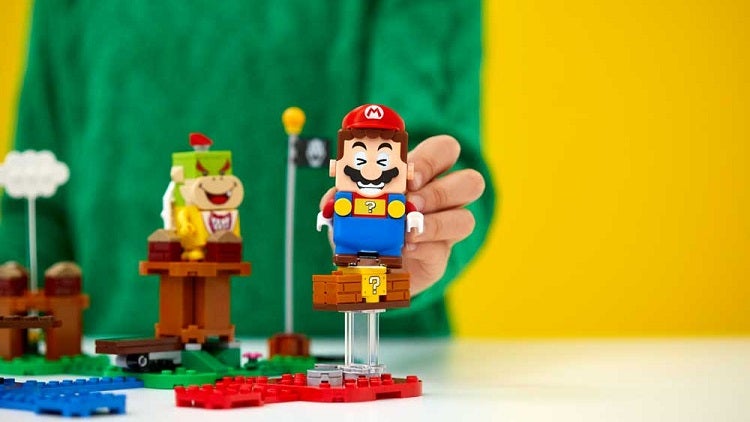 While we eagerly await some cheap consoles in the round of Nintendo Switch Black Friday offers arriving later in the week, you can pop over to the Nintendo Official UK Store where all Super Mario Lego sets are 15 per cent off in the Black Friday sale.
Yep, that discount is on every set (that's in stock, at least). Probably the most exciting of the lot is the Lego Super Mario Starter Course for £42.49. In it, you'll find everything you need to get creating and playing your own Mario levels in their new blocky format.
Or, maybe, you could be tempted to plump for the Lego NES now it's £178.49. That'll give you a big project to get on with over the upcoming holidays.
Those who have already started to build up their collection aren't left out, though. In total, there are 14 sets reduced in this offer, including a number of Expansion Sets, Power-Up Packs and even the blind bag Character Packs.
Do have a browse through the full range of Mario Lego sets on offer at the Nintendo Official UK Store, where you'll also find Switch bundles and more discounted for Black Friday.
And there's more Lego Mario still to come! Another 16 sets are due to arrive in 2021, including the Master Your Adventure Maker Set. This will let you customise existing sets and also adds a new Start Pipe that will introduce new rules when using the interactive Mario toy.
Is it all worth your time and money, though? Or is it just a neat gimmick? Well, Oli found Lego Mario to be a fun and fascinating hybrid.