Streets of Rage 2 soundtrack is getting a vinyl release
Pre-orders go live on Saturday.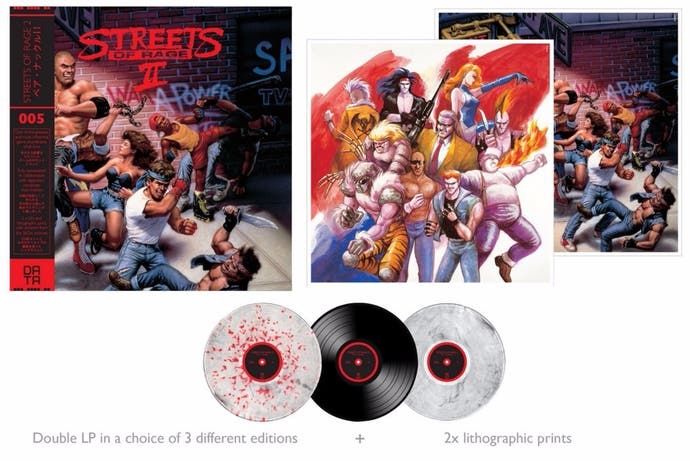 Streets of Rage 2's soundtrack is getting a vinyl release from London-based record label Data Discs.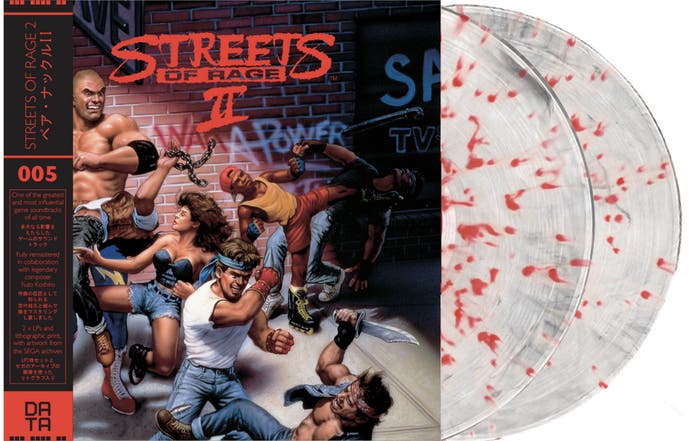 You may remember Data Discs for releasing vinyl versions of the soundtracks to the first Streets of Rage, Shenmue, Shinobi 3, and Super Hang-On.
Yuzo Koshiro's 1992 soundtrack "has been carefully remastered using multiple sources, including the original NEC PC-88 files supplied by Koshiro himself, and packaged in original artwork sourced from the SEGA archives in Japan," Data Discs boasted of this restoration.
The album includes the Double LP in gatefold sleeve, four bonus tracks of demos, alternate versions and unused compositions, two lithographic prints featuring archival artwork, and a traditional OBI strip.
It comes in three different editions. There's the Data Disc online shop-exclusive transparent vinyl with black smoke effect and blood splatter for £24.99, the similar one without blood splatter at the same price, or the classic black vinyl edition for £22.99.
Pre-orders go live on 27th February, so ignore the prompt saying it's sold out. That just means unavailable in this instance. The actual album will ship in "early April."