Video of Crackdown developer's Streets of Rage re-imagining leaks online
UPDATE: New video, this time with audio. Is "pre-pre-pre-pre (lots of pres) pre-Alpha quality".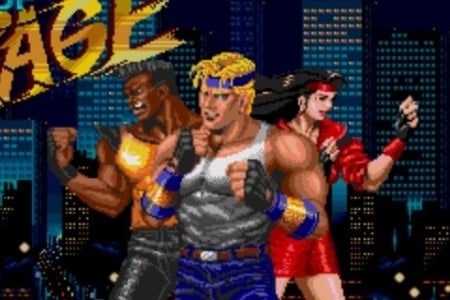 UPDATE: Ruffian Games business and management chief Gary Liddon has uploaded the video of the cancelled prototype for Streets of Rage to YouTube, complete with audio, and explained a bit about it.
The video shows scenes from a playable prototype of the game. "It was something we built very rapidly and represents pre-pre-pre-pre (lots of pres) pre-Alpha quality," Liddon said. "Even so it has a certain charm :)
"What's the story behind it all? Like a lot of developers we work on a lot of different prototypes, they're just not usually shown in public. In this case an older version of the same video was leaked last week which came as a bit of a surprise if I'm honest. As it had no sound I thought there wouldn't be any harm sharing a version with audio.
"Beyond that there's not a lot more I can say unfortunately :)"
Why was it cancelled, former Ruffian developer and driver of the prototype video Sean Noonan was asked on Twitter. "I don't really have a solid answer to that :(," he replied.
ORIGINAL STORY: A video showing a cancelled 3D Streets of Rage game, made by Crackdown developer Ruffian Games, has emerged online.
The video, posted to Vimeo five days ago by "Huff Allium" and spotted by SegaDriven, shows a clip of a 3D Streets of Rage prototype. According to the video's description, it is "Streets of Rage re-imagining for digital download console title".
Confirming the defunct project, former Ruffian Games designer Sean Noonan took to Twitter to link to the video, adding, "So it seems like one of my previous projects has leaked, as pretty as I remember." Noonan is now a level designer at Ubisoft Montreal working on Watchdogs.
Noonan worked at Ruffian from May 2009 to July 2012, so the game was being worked on at some point during that period. Obviously Sega, publisher and creator of Streets of Rage, didn't end up greenlighting the game. Ruffian released Crackdown 2 in 2010 and helped with Kinect Star Wars. It's currently hard at work on an unannounced project.