Street Fighter 5's next DLC character is Abigail from Final Fight
The biggest Street Fighter character ever?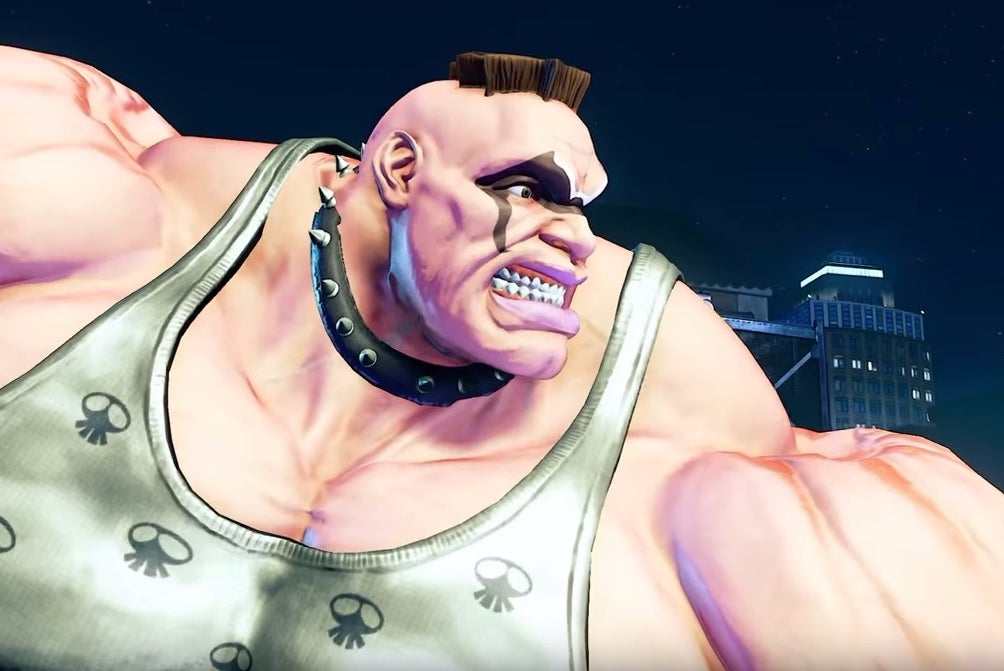 Capcom has unveiled the next DLC character for Street Fighter 5 - and he's easily the biggest fighter in the game.
Abigail made his video game debut as a boss in Capcom's 1989 beat 'em up Final Fight. Here's how he looks in that game, with Guy on-screen for comparison.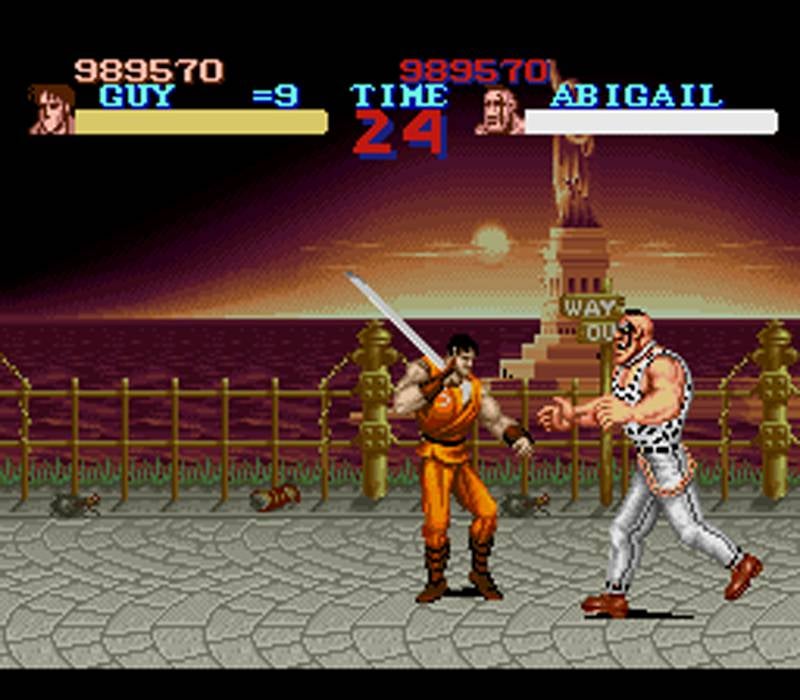 So, what do we know about Abigail as he appears in Street Fighter 5? Well, he's huge, with ridiculously oversized proportions that have left some fans wondering how basic moves such as throws from smaller characters will look on-screen.
Based on the video, below, Abigail looks like a slow-moving grappler, with moves that absorb attacks from his opponents and what looks like a parry. He runs onto the stage pretending to drive a car, then screeches to a halt by pretending to put his foot on a pretend brake. He wears tyres on his arms, too.
Abigail's Critical Art sees him grab his opponent, stick them into an imaginary stage ceiling, then use them as a punching bag before smashing them onto the camera.
Lore wise, Abigail is a Canadian who runs a scrap metal yard in the Metro City Bay Area, but he's also a member of the Mad Gear Gang, the criminal gang from Final Fight.
Abigail, due out on 25th July, is the fourth DLC character from Street Fighter 5's second season, and follows the release of Akuma, Kolin and Ed. Two more brand new characters are left to be announced, but a leak from October last year that has so far proven to be correct indicates we can expect Menat, a disciple of fortune teller Rose, and Zeku, the teacher of Guy from Final Fight.
Meanwhile, alongside the release of Abigail is a brand new stage set in Metro City from Final Fight.