Street Fighter 5 gets iconic Thailand stage as DLC
Plus new school costumes for Ryu, Chun-Li and Juri.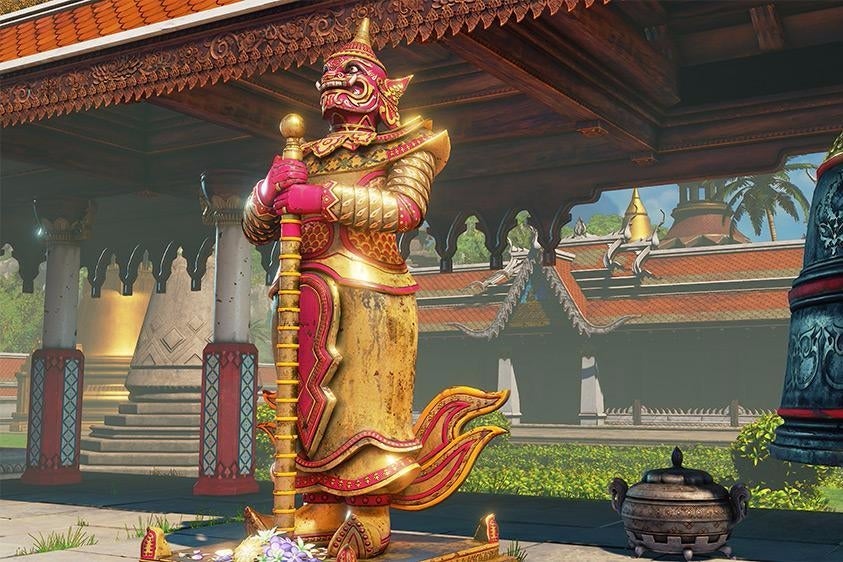 If you played Street Fighter 2 back in the day, you'll know the Thailand stage well. I spent countless hours suffering defeat after defeat at the hands of end boss M. Bison, who called the Thailand Stage home despite being head of the nebulous Shadaloo. Sagat, the third of the original game's four bosses, I could deal with. Cheating bastard Bison, however, could do one.
25 years later, Capcom has remastered the stage and next week will release it as premium DLC for Street Fighter 5. The stage's intricate bell and statues have been recreated as well as the stage's memorable (because it's etched onto my brain) theme.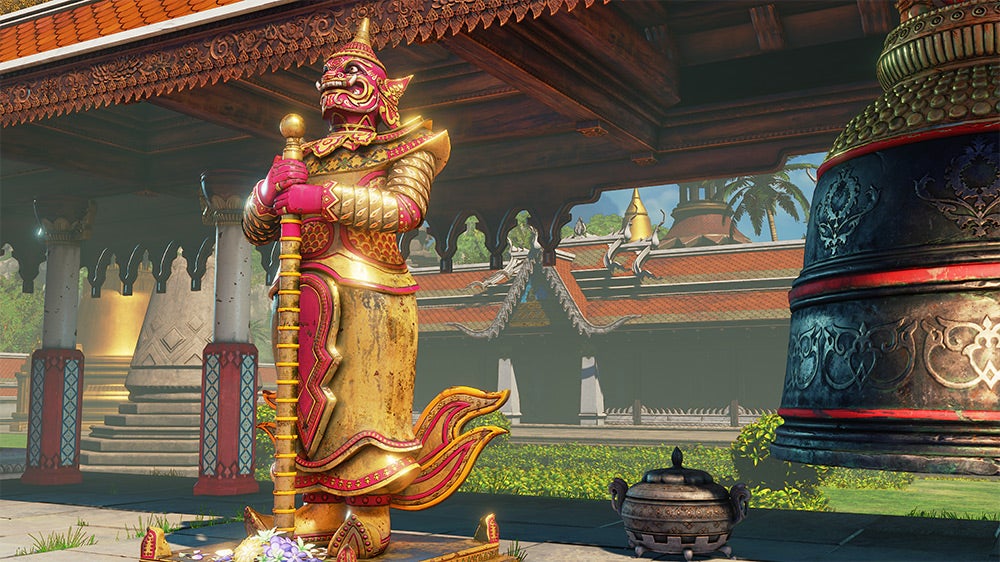 In a post on Capcom Unity, the developer said it explored a night time version of the stage, which would have been lit with candles, but decided to stick to the original stage. Here's a piece of concept art that gives us an idea of how it might have looked. The Thailand Stage comes out on 25 April priced $3.99 / ¥400 / €3.99 (Capcom hasn't confirmed a UK price yet), or 70,000 Fight Money.
Meanwhile, also out on 25 April are three new school costumes for Ryu, Chun-Li and Juri. Ryu's costume is based on a stereotypical Japanese Bancho (student gang leader).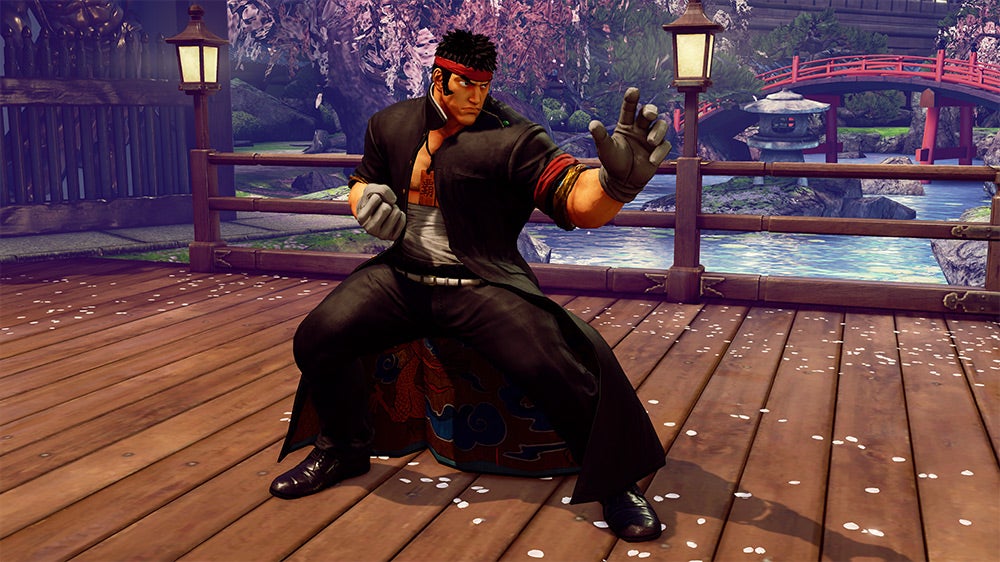 Chun-Li's costume represents her as an Honor Roll student.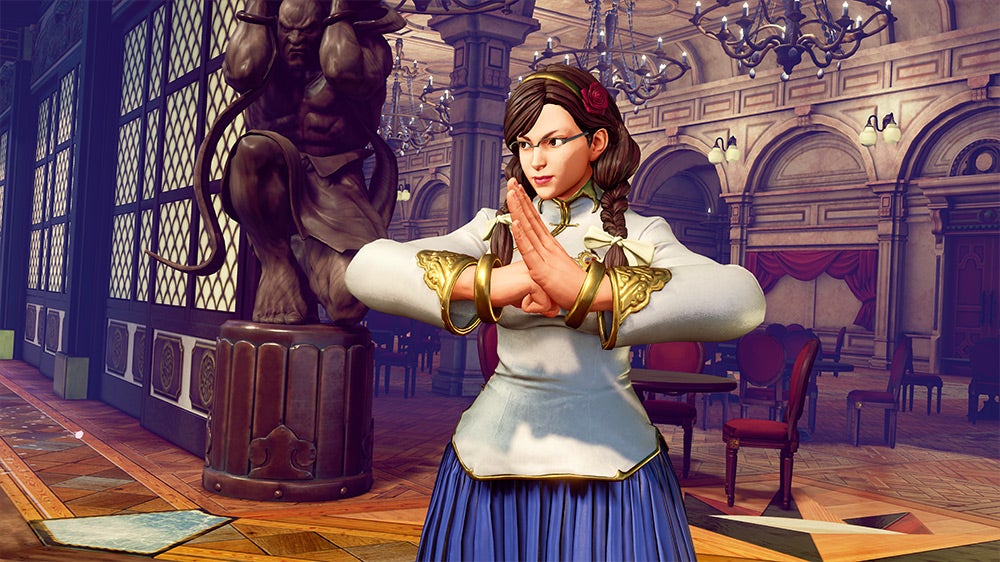 And Juri has a Gothic schoolgirl look.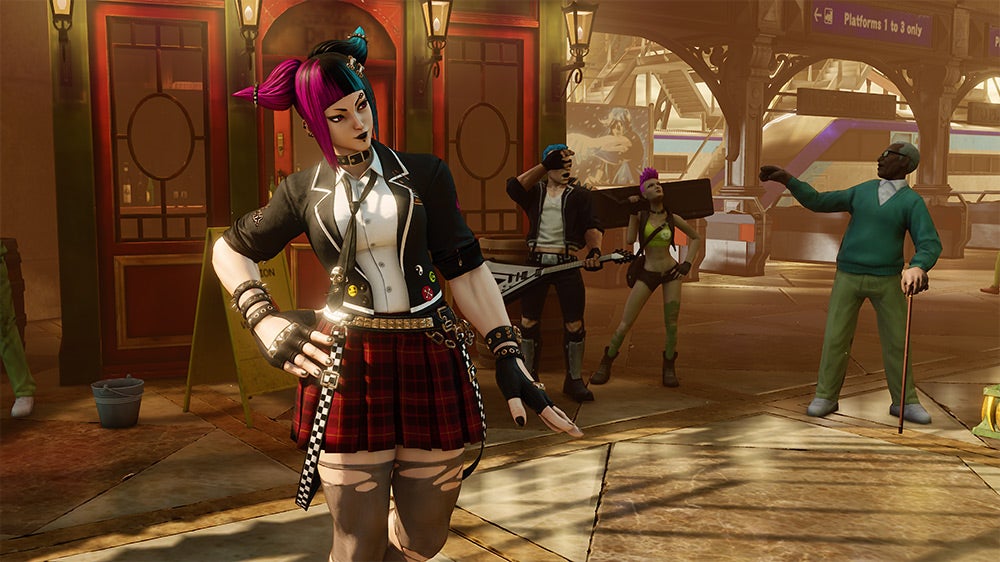 Each costume costs $3.99 / ¥400 / €3.99.