Stick It to The Man dev announces 2D co-op brawler Zombie Vikings
Penned by Zach Weinersmith, coming to PS4 and Steam.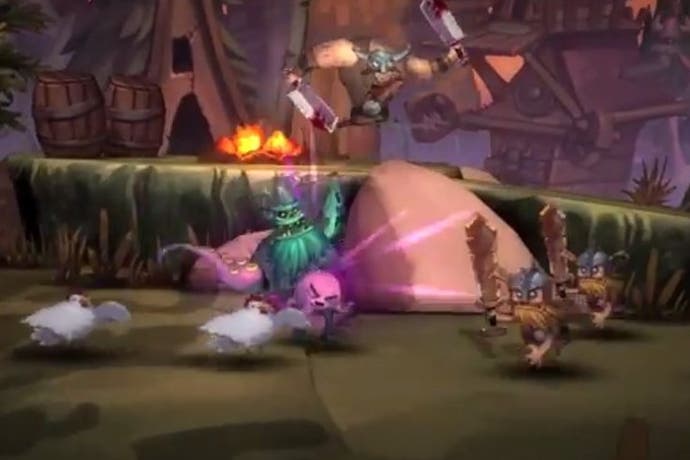 Stick It to The Man developer Zoink Games has announced its next project as a 2D brawler entitled Zombie Vikings.
Set for a July 2015 release on PS4 and Steam, Zombie Vikings will follow the exploits of four undead Norse warriors. Like Castle Crashers, Zombie Vikings will feature four-player co-op with online multiplayer.
While Stick it to the Man! was co-written by Adventure Time scribe Ryan North, Zombie Vikings is being co-penned by Saturday Morning Breakfast Cereal Comics creator Zach Weinersmith.
"Our ancestors are probably spinning in their graves as we are turning the stupid-fun dial up to eleven," said Zoink CEO Klaus Lyngeled. "But we're having so much fun with this. We're putting an enormous amount of work into script, character design and voice acting."
"The first scene they had me write involved rescuing Odin's eye from a witch's ass," added Weinersmith. "And they're paying me for this. Life is good. It's so cool to get to work on a project like this. Zoink is working hard to take a quirky setting and give it real characters, and I'm excited to be a part of that."
Zombie Vikings will be Zoink's first self-published game, but the studio has teamed up with SteamWorld Dig developer Image & Form to help with PR and marketing.
The developer has already set a tentative price for Zombie Vikings at £7.99 / €9.95 / $11.99.