Steam Workshop now allows modders to sell their work
UPDATE: Skyrim modders keep 25% of sale price. More...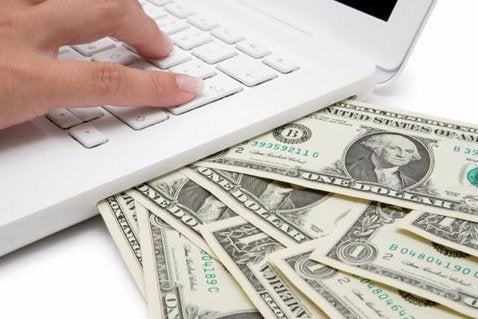 UPDATE 24TH APRIL: There were a few things that came to light surrounding the announcement yesterday.
Publishers specify what percentage of the sale modders will get. In the case of Skyrim it's 25 per cent, Valve clarified to Gamasutra. Publishers also have "ultimate discretion" over the initial selling price of a mod. Supplemental Workshop Terms - Revenue Sharing are available on Steam now.
However, Bethesda specified yesterday that it won't exert any curator control over the Skyrim Steam Workshop PC mods. "Unlike other curated games on Steam that allow users to sell their creations, this will be the first game with an open market," Bethesda said. "It will not be curated by us or Valve." The game's Creation Kit has also been updated alongside this new venture to support paid mods. It means, among other things, that file size limits have been removed.
There is a Refund Policy for mods that includes a "Get Refund" button that's usable within 24 hours of buying the mod.
Finally, in an effort to avoid plagiarism, published mods need wait a period of time before a purchase option becomes available. It's Valve's hope that naughty old copycats get caught out before money changes hands. "Newly posted items to be sold must first appear as visible to the community without a purchase option before they can be sold," said Valve's Doug Lombardi on PC Gamer. "This will provide some time for the community to help identify abuse or stolen content and report appropriately. It's also a time that developers can use to review pending items and decide if any intervention is necessary." And if that doesn't stop them, a DMCA (The Digital Millennium Copyright Act) notice may.
ORIGINAL STORY 23RD APRIL: Steam Workshop now lets people sell the mods, maps or items they create for games, and gives players the chance to monetarily support them.
Games must enable this feature and it debuts today with Skyrim no less - one of the most popular and modded games on all of Steam.
Charging for mods is optional - you can still release them for free - but if you want to ask a nominal price, a more significant price or even allow people to pay what they want, you can, using a new and streamlined system.
Go have a browse of the available paid Skryim mods to get an idea of what to expect. Massive and impressive Skyrim mod Falskaar is still free.
This new feature theoretically means talented mod makers can make proper money, maybe even a living, from their work.
Players have been making money through Steam since Team Fortress 2 allowed players to make and sell items in game. This functionality - players selling their items in game - expanded to third-party titles earlier this year.